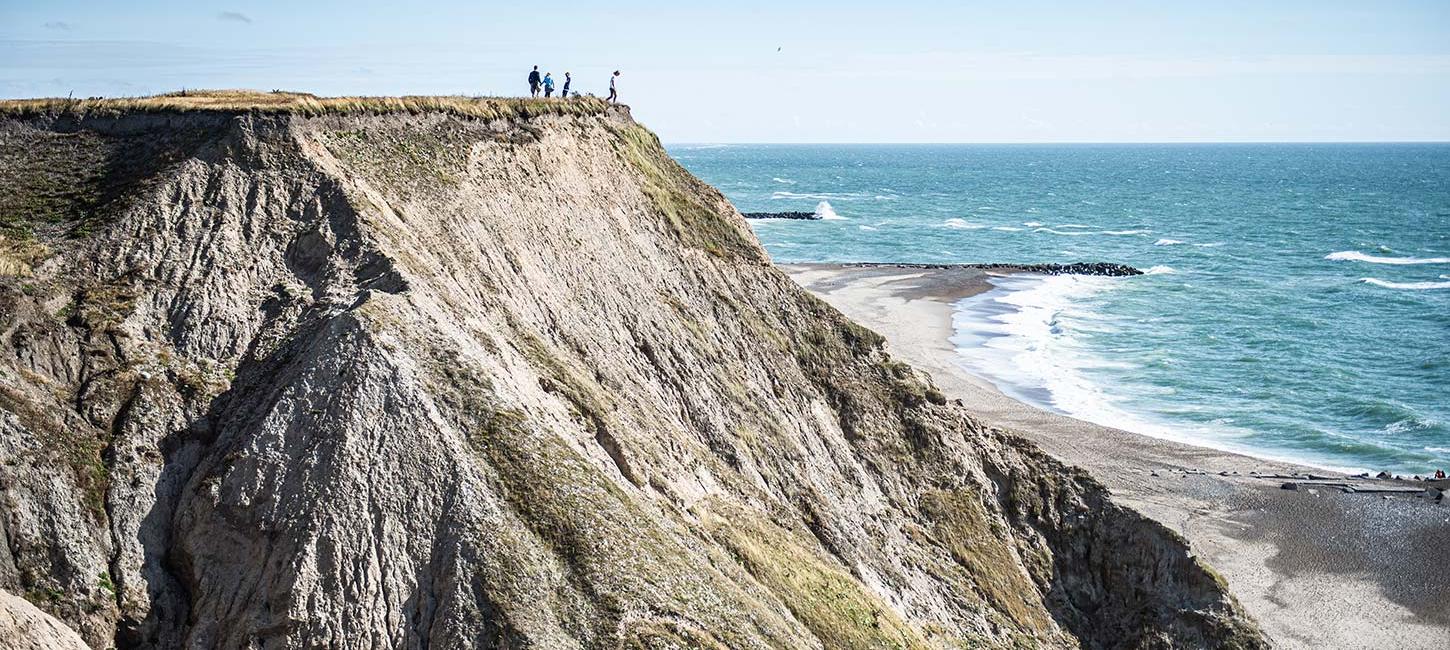 Nature at the Northwest Coast
Photo:
Destination Nordvestkysten
Experience the unique nature of the Northwest Coast and get inspired by the many magnificent nature areas. Here you will experience the sound of the wind and waves but at the same time sense the silence and peace.
Nature invites you to widen your horizon and breathe. A little deeper. Here there is room for togetherness and for being all alone. Here there is peace and quiet for your thoughts and dreams. Out here westwards. Far from everything. You get close to what matters most.
More nature experiences out West
Bliv ét med naturen
Når man siger Nordvestjylland, tænker man automatisk også på den storslåede natur, som de fleste forelsker sig i med det samme: De brede strande med den vilde vestenvind, de høje klitter og klithedelandskabet, der bl.a. udgør en stor del af Nationalpark Thy. Og så er der selvfølgelig lyset og den høje himmel. 
Den bedste måde at opleve naturen heroppe på er som regel til fods eller på cykel. På den måde kan man mærke roen og opleve vidderne og den vilde natur. Et godt sted at starte er den 11 km lange vandrerute i Fosdalen, der sammen med Svinklovene ved Svinkløv er optaget i Den Danske Naturkanon som en af landets flotteste naturperler. Sammen med Husby Klitplantage ved Thorsminde rummer Fosdalen og Husby Klitplantage begge en Premiumweg-vandrerute. Ved Naturpark Nissum Fjord, som er en del af Geopark Vestjylland, finder du smukke udsigter og et veludviklet cykel- og vandresti-system.
Og så er Rubjerg Knude Fyr et must, ligesom fuglefjeldet ved Bulbjerg – og selvfølgelig Nationalpark Thy. 
Efterfølgende kan man slappe af med en dukkert eller en tur i sauna eller et vildmarksbad, som man bl.a. finder i Blokhus og ved Løkken.