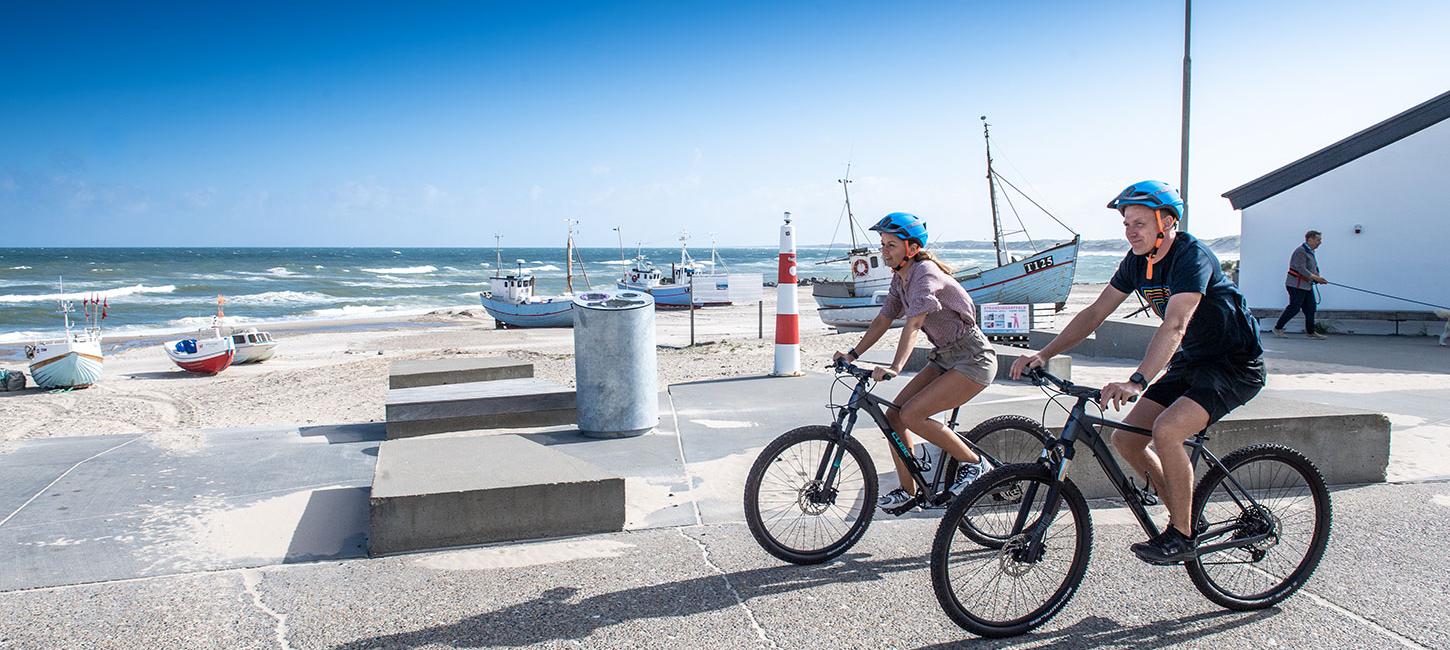 Bike rental at Kystsporet
Photo:
Destination Nordvestkysten
Do you want to cycle on Kystsporet but do not have the option to transport your bicycle with you or do you need to rent a bike or equipment for your tour? Then you can find help several places along the route.
In addition to renting out bicycles, several of the rental sites also offer guided tours, amongst other on the route Kystsporet. Should an accident happen, you also have the possibility to get your bike serviced at several places along the route, so you can safely cycle on.
See service- and rental sited below.
Bicycle service and - rental at Kystsporet