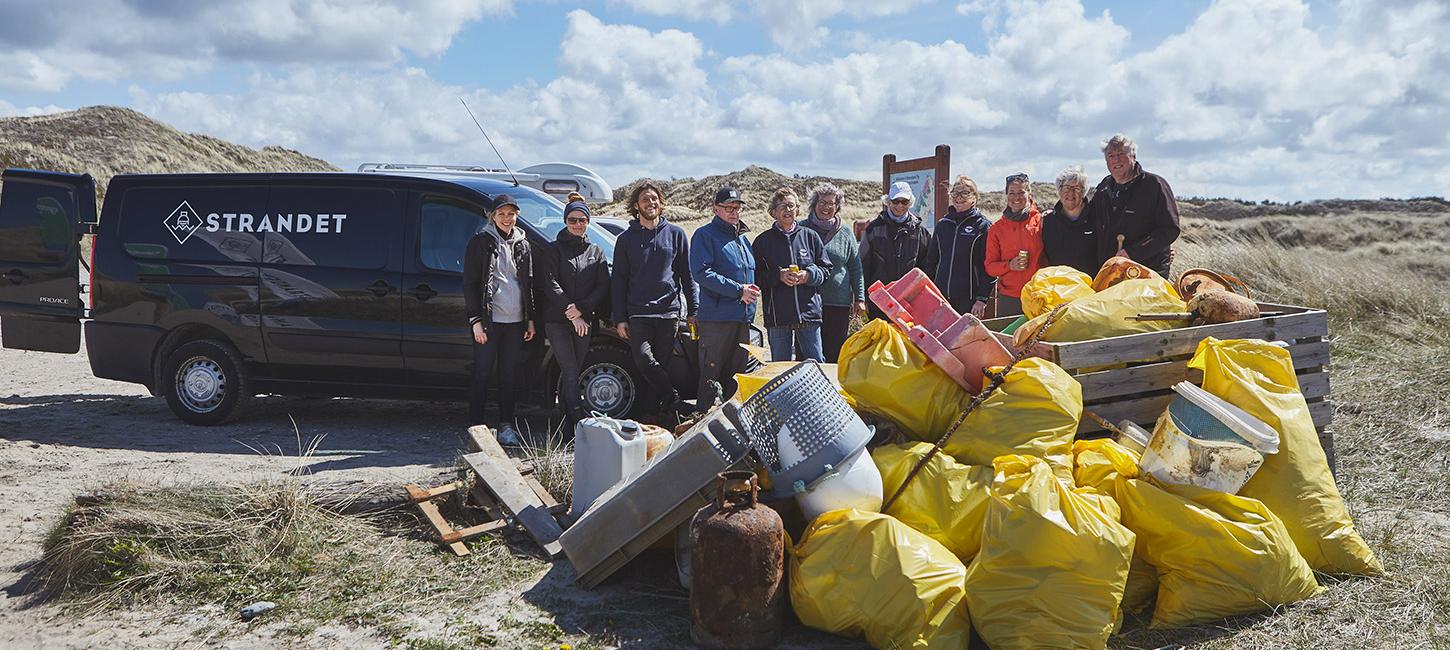 Beach cleansing with STRANDET
Do you want to be part of taking care of our coast and sea? Then join STRANDET's beach cleansing and help us to remove plastic and waste from the West Coast. During a beach cleansing you experience how much plastic is washed ashore - and not least help to make a difference for our nature.
Which beach is going to get cleaned depends on where there is a lot of waste - you can find information about place and date for the next beach cleansing on STRANDET's homepage or on Facebook.
If your are close by, you can stop at STRANDET's workshop in Nr. Vorupør, where you can get more knowledge of sea plastic and see how the collected waste is recycled for new products.
STRANDET works for a cleaner nature. That happens by collecting sea plastic and reusing it to produce new products.
Beach cleansing, workshop and coffee shop
Join STRANDET on a beach cleansing, where you can make an active contribution and help to remove old plastic buckets, fishing nets, plastic bottles and some of all the other waste, that strands on the West Coast every year.
STRANDET works for recycling the sea plastic the best possible. Therefore, parts of the collected plastic get converted into new usable products - with a strong message. Stop by the workshop and coffee shop in Nørre Vorupør and hear interesting stories about the marine plastic problem, try the instructive activities and see how sea plastic can be recycled by STRANDET's machinery.
 
Contact information
Strandet
Vesterhavsgade 22, Nr. Vorupør 
7700 Thisted
tel.: 3023 1734 
julie@strandet.io