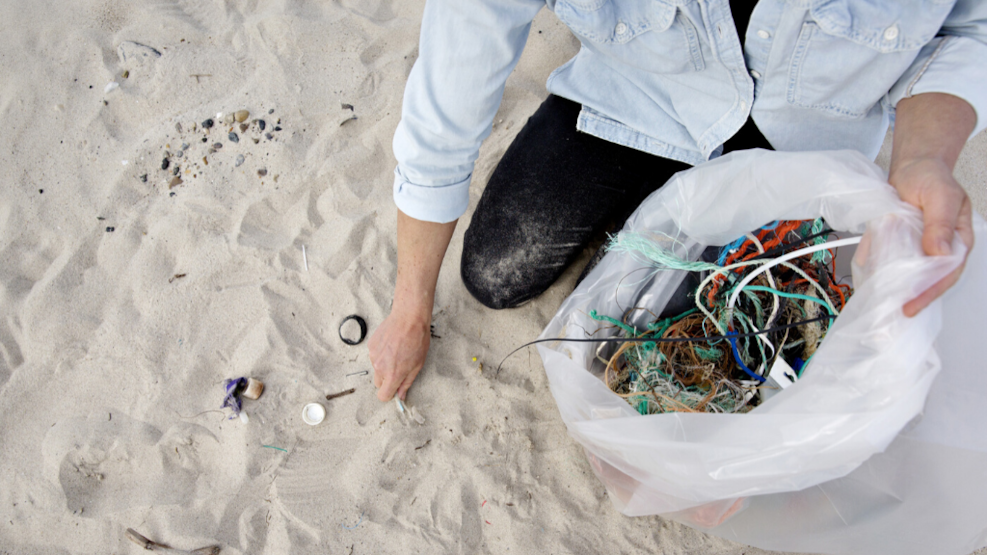 Strandet - Beach cleaning and production of recycled plastic
Let's make the sea plastic free!
Who are we?
Strandet is a small environmental company that works to focus on plastic pollution in the oceans. Our primary activity is to collect plastic waste that washes ashore on the West Coast.
We hold beach cleaning on the 1st Saturday of every month and everyone is welcome. On our Facebook page and website you can see the place and time for where the next Beach Cleanup will take place.
In the fishing town of Nørre Vorupør in Thy, we have established a marine plastic workshop, where we, through activities and installations, convey stories about the sea and marine plastic pollution. This is also where we recycle some of the marine plastic we collect.
The sea plastic is recycled into new products with a strong message - that plastic must not end up in nature. These can be products such as surf fins, keychains and sea mugs.
As a visitor, you can help cast the products on our machines. That way, you can see how easy it actually is to recycle plastic.
At the same time, you can explore our dissemination or buy a good cup of coffee and snacks in our small coffee kiosk.
A global environmental challenge in a local context
Every year, 8-10 million tonnes of plastic waste ends up in the world's oceans. And along the west coast of Jutland alone, more than 1,000 tonnes of plastic are stranded annually - it both damages the beautiful beaches and is a danger to life in and around the sea.
Fish, birds and sea creatures can get caught in the plastic waste or eat smaller pieces of plastic, which then fill their stomachs instead of food. In fact, every fourth fish in Danish waters has plastic in its stomach.
But where does all that plastic actually come from and why did it end up in the ocean? And does it make any difference that we collect it when we go to the beach? These are some of the stories we would like to tell at STRANDET.
Let's make the sea plastic free!
VisitNordvestkysten © 2023