The taste of Christmas by the North West Coast
Photo:
Destination Nordvestkysten
The time leading up to Christmas and the Christmas holiday itself is largely about pampering the taste buds, and many Christmas traditions revolving around the food and the good, local ingredients.
One of the popular places to stock up for Christmas is at Slagter Mortensen in Lemvig. A cozy shop with delicious products and door to door with the cheese shop, which contains the popular and well-known Vesterhavs cheese, stored at Bovbjerg Lighthouse. In Bovbjerg Lighthouse, you will also find the popular Bovbjerg Lighthouse Café, where you can find many exciting, local specialties that goes well on the Christmas table. Along with a visit to No. Nissum Hand Brew, which sells local, hand-brewed special beer in their cozy farm shop, you will have the opportunity to put together a cozy Christmas lunch that will both pamper and impress in terms of taste.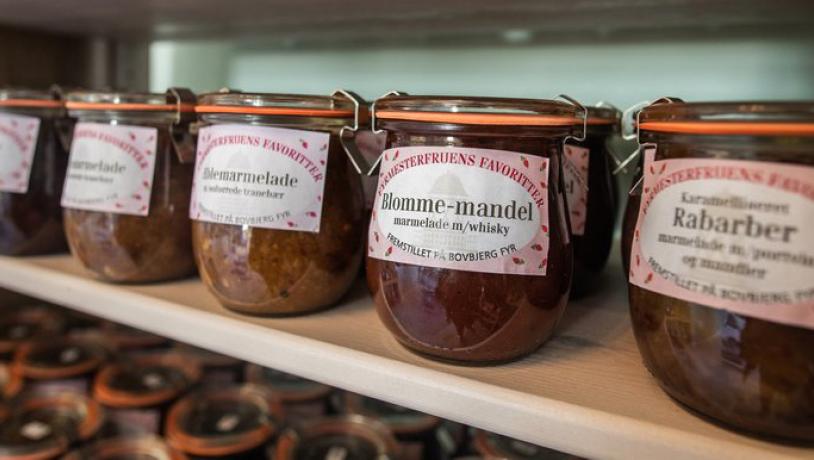 Photo:Nordvestkysten
In Løkken, your mouth is already watering when you enter the Bolcheriet, and the scent of freshly made candies wafts towards you - not least during the sweet Christmas season. Here, the candy makers shows the whole process of how the candies are made, including the tasty Christmas candies with motifs of Rudolf, Christmas hearts and Christmas trees.
Find the destination's local flavors here.