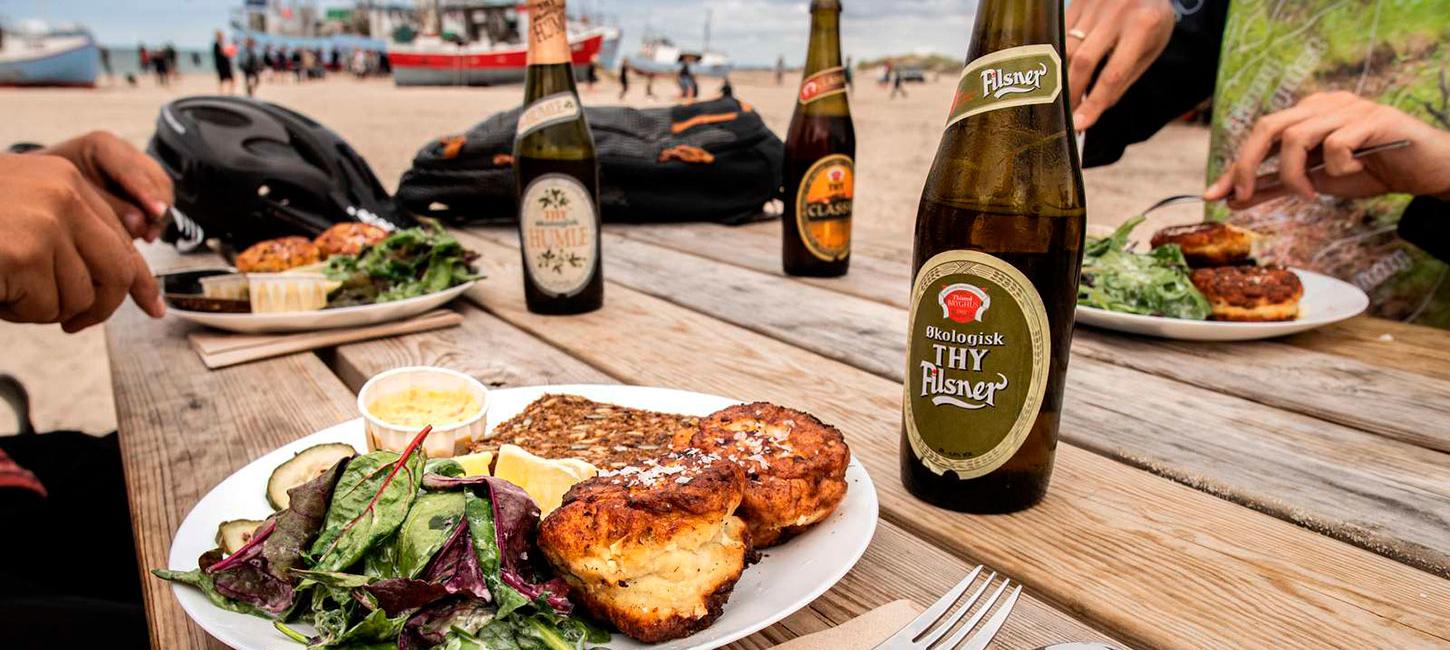 Places to eat along Kystsporet
Photo:
Destination Nordvestkysten
Along Kystsporet you find great places to eat, so your energy level peaks again for a fantastic hiking- or cycling tour along the route. Here you find places to eat, which offer you a well-deserved dish before, during or after the tour.
When you are hiking or cycling along Kystsporet, you can stop for a bite to eat at one of the great restaurants close by, when getting hungry. Here you can, amongst others, try delicious signature dishes from the Northwest Coast, enjoy a good cup of coffee or buy a packed lunch for the day's trip.
See places to eat at Kystsporet below.
Places to eat at Kystsporet