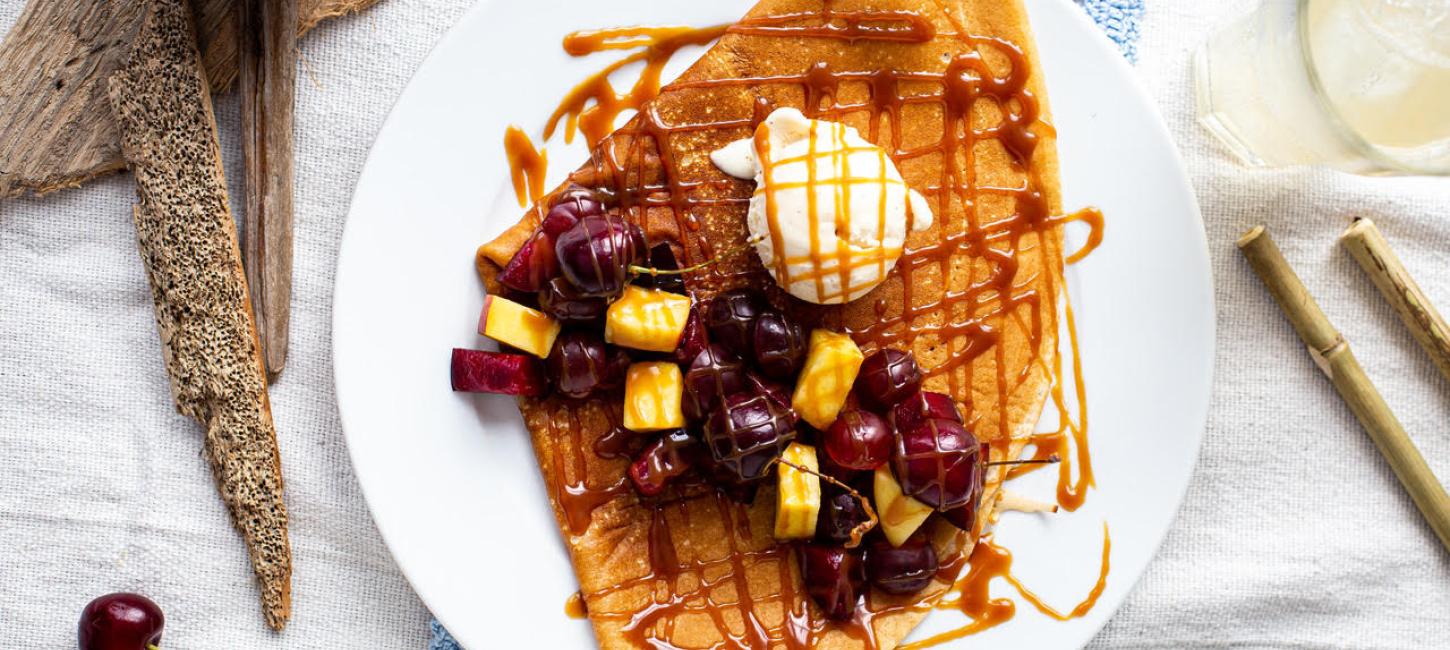 Coastal pancake at Kesses Hus
You are not really on the move on Kystsporet before you have tried a coastal pancake, served by Mai, at Kesses Hus.
If you come around Klitmøller you need to drop by Kesses Hus and try the house's signature pancake:
buckwheat pancake with smoked dark saithe, which was landed in Hanstholm. In addition, pease pudding, fennel, pickled onions and lettuce is served.
To be ready for the next stage of the route, you can finish your meal with Kystsporet's own dessert pancake. The coastal pancake expresses the route Kystsporet in a pancake. Experience the rambler roses in a tasty home-made rose hip jam together with local Thy Organic Ice cream.
Kesses Hus is know as "The café with the pancakes" in Klitmøller. And we do not simply talk about a conventional pancake, because the ingredients are thoroughly chosen and most of them are delivered from nearby local producers.
Whether you choose from the salty menu, where the pancake is made with buckwheat or from the sweet part, where the classic pancake dough is served with local treats, your sense of taste will encounter a memorable culinary experience.
The atmosphere in Kesses Hus is warm and casual. Therefore, guests from near and far come here to make themselves comfortable with friends and family, either inside in the beautiful furnished café or outside, where the terrace is a suntrap and hence perfect for a nice summer day.
Take your loved one with you and stop by Kesses, where you will meet a welcoming atmosphere.