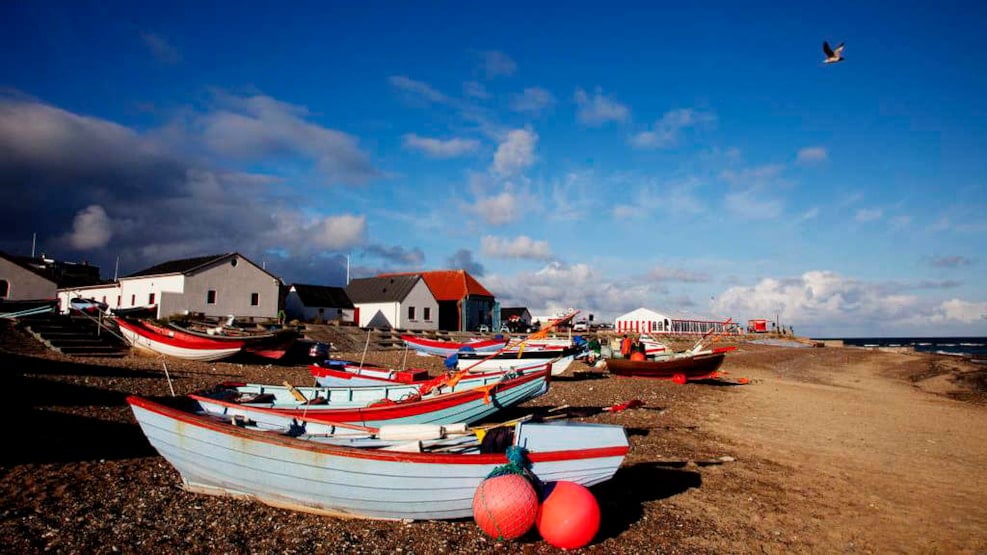 Klitmøller
Klitmøller is a small fishing village in Thy National Park, where there is a lot of activity with surfing.
A total of 31 registered surf spots on Jutland's west coast in Thy - from Agger Tange in the south to a little north of Hanstholm - are known as Cold Hawaii.
Klitmøller has always been known as a popular holiday village, and now it is also world famous because of it's fantastic windsurfing and surfing conditions, the area is known as "Cold Hawaii". 
Nystrup Camping has special housing facilities for surfers.
In Klitmøller you will also find specialty shops with surf equipment, delightful dining options ranging from the food from the grill, home smokehouse, pancakes, pizza or gourmet restaurant.
Klitmøller also has a small regional museum that bears witness to the heyday of fishing from shore. The well preserved, old fishing houses in Klitmøller indicate the great period of trade in the past.