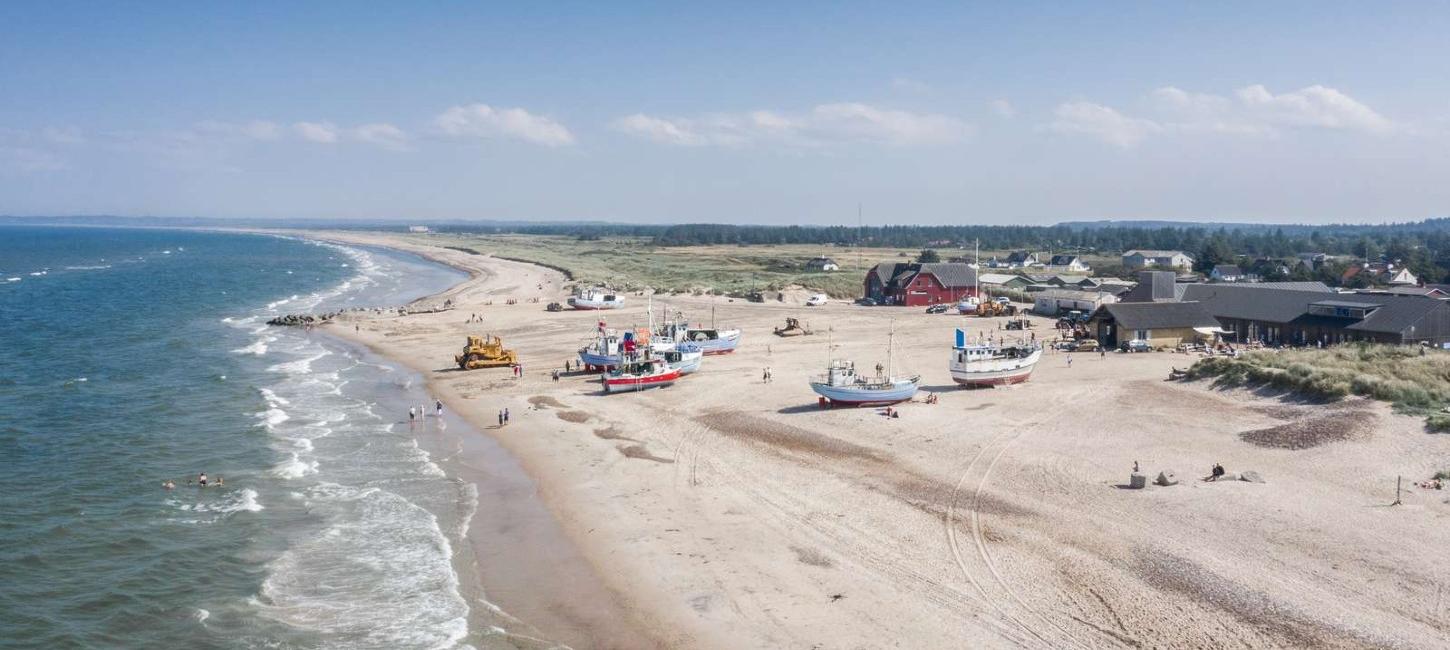 Nature experiences in Slettestrand & Thorupstrand
Photo:
Destination Nordvestkysten
The nature in Slettestrand and Thorupstrand offers beautiful dune plantations and hilly terrain, and even several places with a view of the roaring North Sea. The area offers impressive viewpoints and no less than Northern Europe's largest coastal landing site.
Holidays in stunning natural surroundings
The natural surroundings at Slettestrand and Thorupstrand provide the perfect setting for being active in nature. For example, go hiking or bycycling in the open landscapes or mountain biking in the hilly terrain at Svinkløv Klitplantage.
The coastline between Slettestrand and Thorupstrand offers a lot of beautiful beaches. Here you can enjoy the sun and a dip in the North Sea on a hot summer day, or go for a long walk in the cooler, fine fall weather.
VisitNordvestkysten © 2023