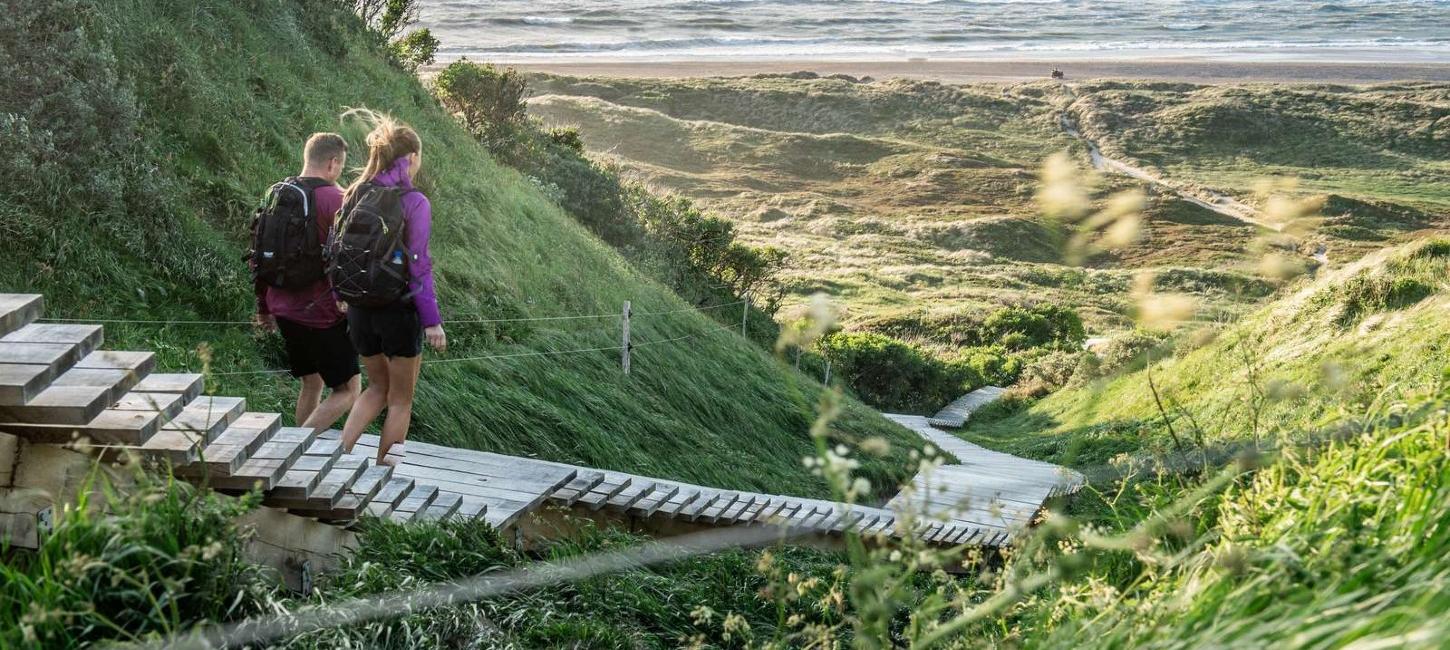 Active vacation in Slettestrand & Thorupstrand
Photo:
Destination Nordvestkysten
If you are going on an active vacation in Northern Jutland, the area around Slettestrand and Thorupstrand is an obvious place to visit. The area's nature invites you to fantastic experiences where you can get your heart rate up and at the same time enjoy the impressive surroundings you fin
In Jammerbugten, Slettestrand and Thorupstrand are located in the middle of the Coastal Trail. If you are staying in the area, you can walk or go by bycycle this section of the trail when you are in the area. If you are looking for a hiking route that takes you through a little of everything that characterizes the nature in this area, you can take one of the trails on the Tranum-Fosdal hiking route.
The hilly terrain you will experience around Slettestrand and Thorupstrand creates the perfect conditions for mountain biking, and you will hardly experience being the only one on the MTB routes in the area. In recent years, Slettestrand has become an incredibly popular and attractive area for mountain biking enthusiasts.