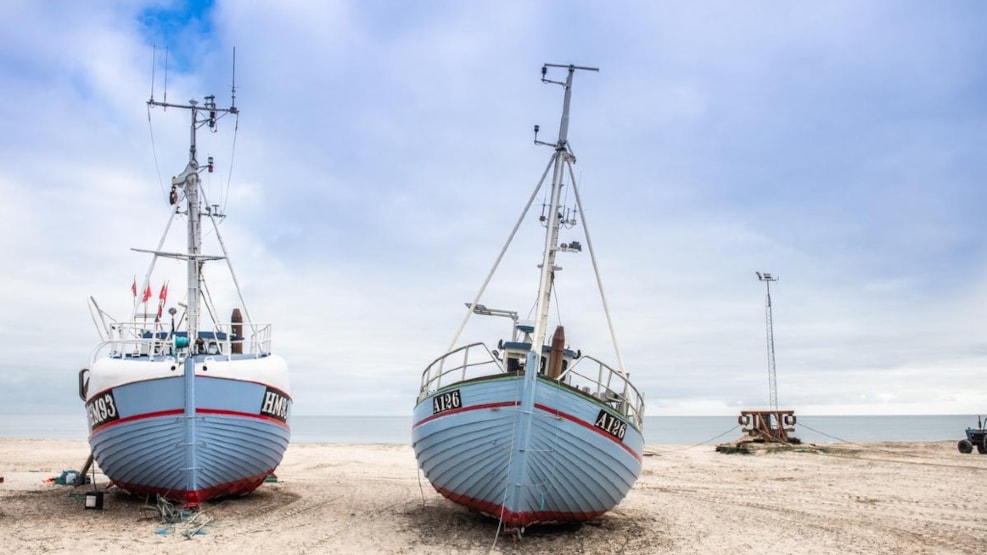 Thorup Beach
Thorup Strand is a living cultural environment and Europe's largest coastal landing. Here you can follow and watch the fishing boats being pulled up on the beach after the day's catch.
The beach is shielded by dunes, which are overgrown with mare straw. The beach and the sea are the workplace of the local fishermen. Thorup Strand is the only active full-time commercial coastal landing site left in Denmark.
When you visit Thorup Strand, you can appropriately enjoy a delicious lunch at Thorupstrand Fiskehus, which serves fish dishes made from the fresh fish that the local fishermen have caught up to a few hours before they are served to you.