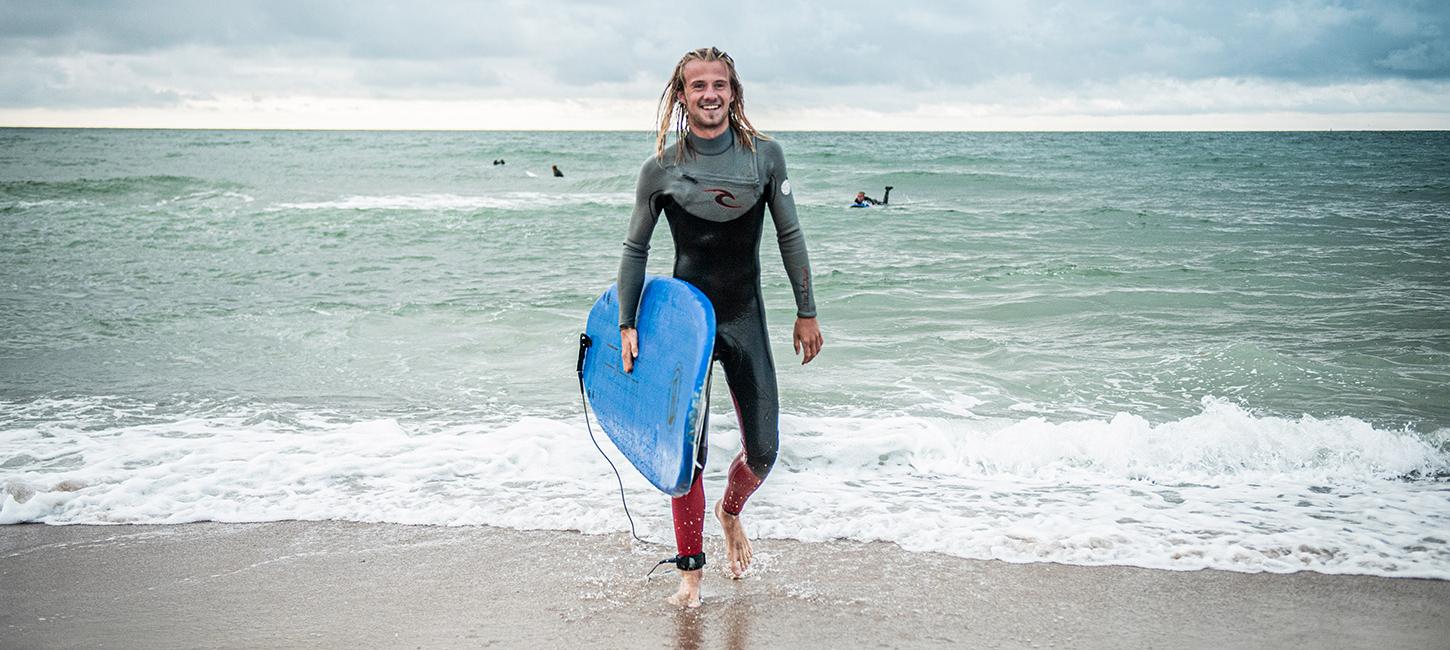 7 exciting ideas for an active autumn vacation
Photo:
Destination Nordvestkysten
On this page, you'll find an inspiring guide with plenty of great experiences where you can get your heart rate up while enjoying the unique natural wonders.
Many of the activity options along the Northwest Coast are set against the backdrop of nature, where you can take your mountain bike, hiking boots, or even venture out on the waves with a surfboard. After a session of training, you can pamper yourself and your tired muscles with a wilderness bath and a seaside sauna, or perhaps pay a visit to one of the popular wellness centers.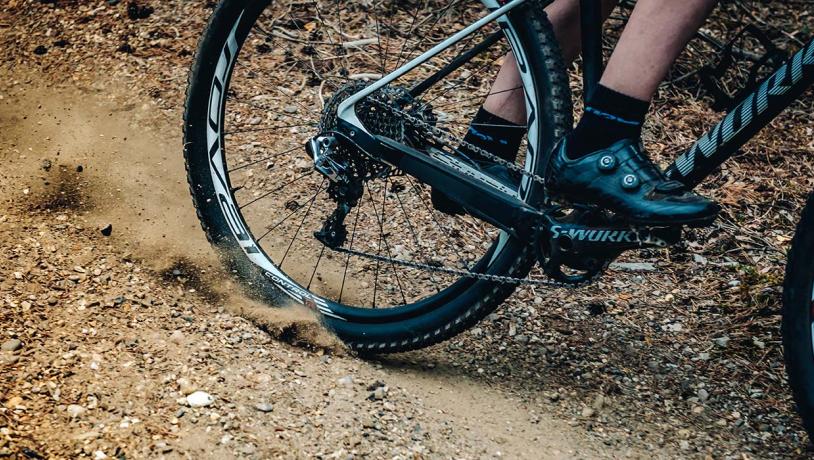 Destination Nordvestkysten
Mountain Biking in Stunning Nature
Book a guided tour with the professional mountain bike instructors at Feriecenter Slettestrand, where you can experience some of Denmark's best MTB terrain on the 21 km trail in the nature around Svinkløv and Slettestrand. Also, enjoy the incredibly scenic ride in Tornby Klitplantage with 180 meters of elevation gain or the 50 km trail in Klosterheden near Lemvig. On September 27th, the Thy MTB Marathon will take place, offering a wonderful and varied marathon MTB route in Nationalpark Thy with three different distances of 25/45/70 km.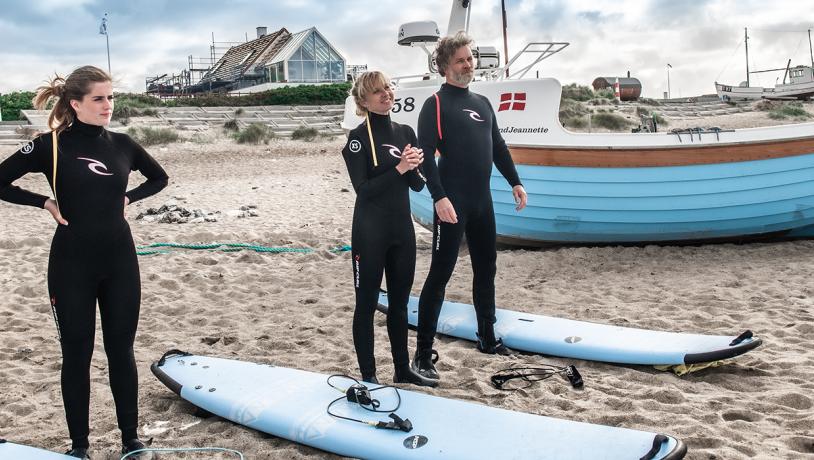 SUP & Surf spots
Join the trend and test your skills with S.U.P. (Stand-Up Paddleboarding). One of Northern Europe's best surf spots is Klitmøller, also known as Cold Hawaii. Here, WestWind Surf Shop and their professional instructors offer surf school where you can learn the art of riding the waves. NorthShore Surf in Løkken also has exciting offers with surf and SUP, with Løkken Læmole being one of the best beginner-friendly surf spots in Denmark. At Surf og Natur in Hirtshals, you can put your skills to the test with instructors.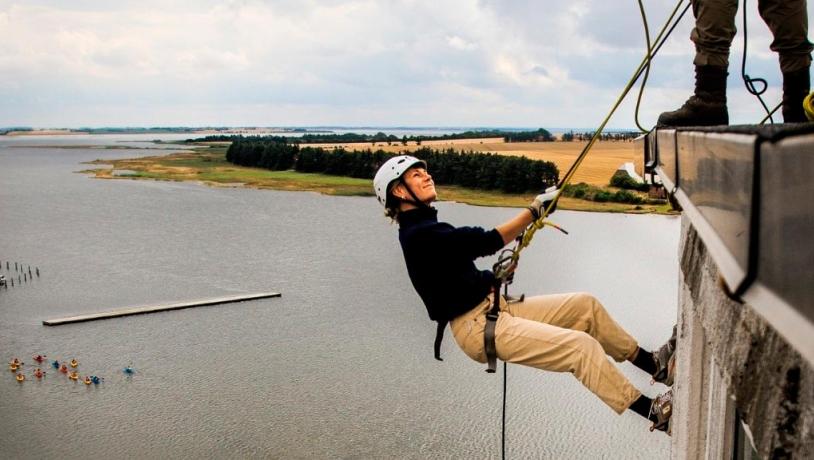 Rappelling at Doverodde Købmandsgård
Now there's an opportunity for a magnificent outdoor adventure and a unique perspective as you descend from the 42-meter high silo at Doverodde Købmandsgård.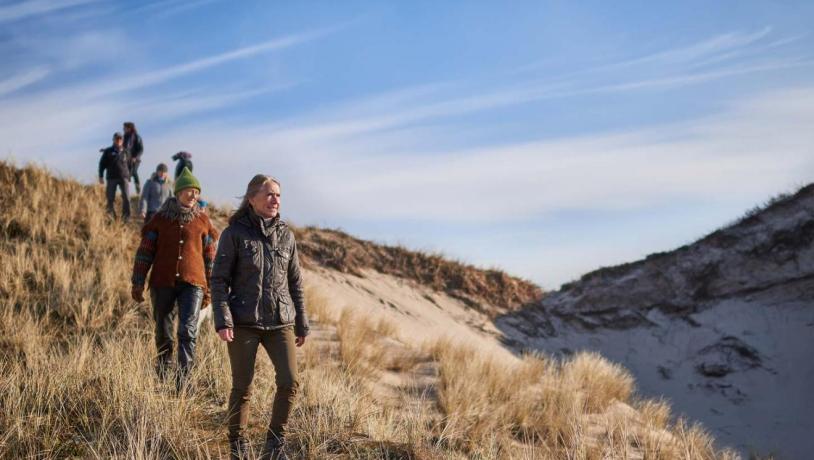 Hiking in the Wilderness
If you're looking for a beautiful hiking experience, you can try one of the routes in Denmark's largest wilderness, Nationalpark Thy. EVENTHY organizes guided tours where the hiking routes of 8-10 km conclude with food cooked over a campfire every Wednesday and Saturday.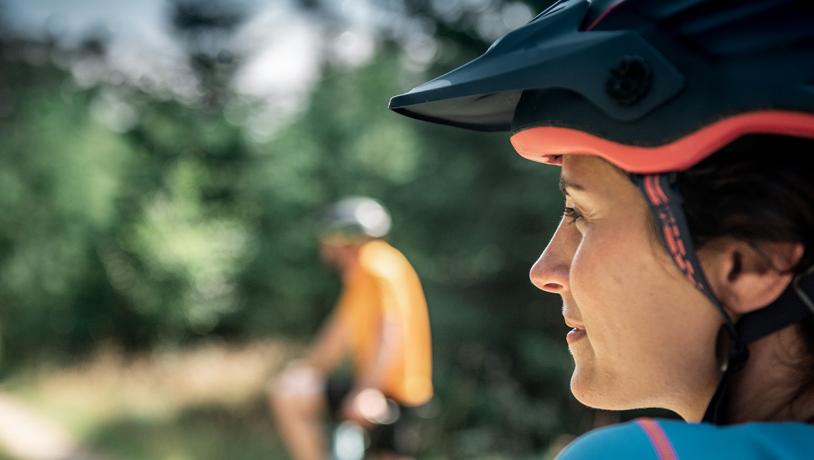 Destination Nordvestkysten
4-Day Cycling Vacation
Experience a tailor-made 4-day cycling vacation along the beautiful Northwest Coast. The tour, starting in Vedersø Klit, takes you through Lemvig, Thyborøn, Agger, including Nationalpark Thy, which includes Klitmøller, and ends in Hanstholm. It's organized by BikeWithUs, where all the practicalities are taken care of so you can fully enjoy the beautiful natural experiences.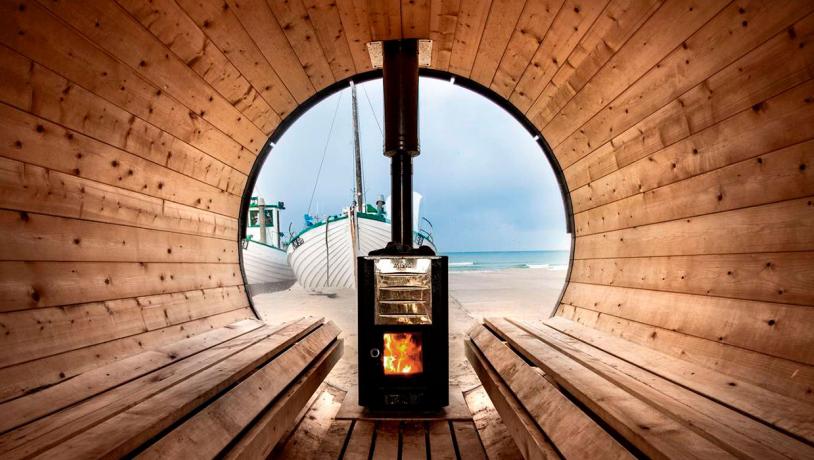 Destination Nordvestkysten
Sauna and Wilderness Cuisine
If your body is a bit sore after all the physical adventures, it might be a good idea to indulge in a wilderness bath and sauna at NorthShore Surf in Løkken or take a refreshing dip in the sea followed by a sauna session at WestWind in Klitmøller. If you find the sea a bit too wild at this time of year, you can also visit the sea bath in Nr. Vorupør or enjoy some pampering wellness at Romolus in Skallerup Seaside Resort.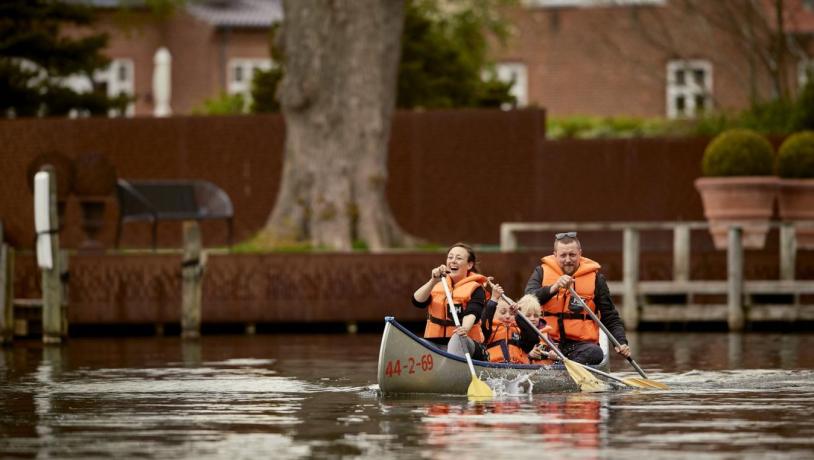 Out on the Water Adventure
Experience the Northwest Coast in a canoe or try a kayaking trip. At Handbjerg Marina near Vinderup on Limfjorden, you can rent equipment from their gear bank and, for example, test your skills in kayaking. If you prefer canoeing, take a canoe trip on Storå through Holstebro and out into Nissum Fjord. In Jammerbugten, you can sail on Ryå, which is Vendsyssel's longest watercourse, flowing into Limfjorden near Gjøl. Explore the beautiful nature between Hirtshals and Tversted by sailing on the 50 km long Uggerby Å.