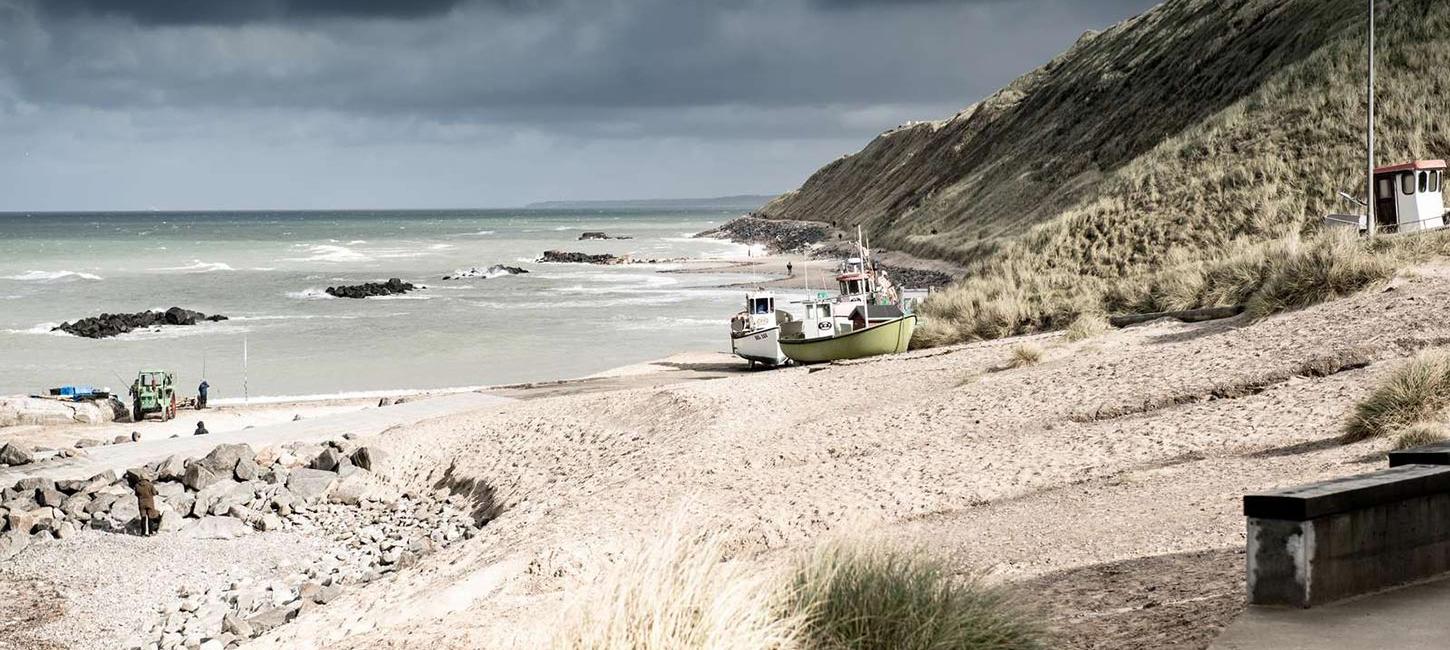 Lønstrup
Photo:
Destination Nordvestkysten
At the edge of the North Sea within the rough nature of Northern Jutland is the old fishing village Lønstrup located, which is nowadays a little gem of a seaside town with a special atmopshere.
Lønstrup is a coastal town at the wild North Sea, the sea which is slowly carrying off the dune on which the town is placed. In summer, Lønstrup is buzzing of life and gets visited by many holiday guests. In winter, you can enjoy the peace and silence. The unspoiled and rough nature offers unique nature experiences and allows you to recharge your batteries. We are proud of our little gem and wish everyone a great stay in Lønstrup.
Photo:Destination Nordvestkysten
The lighthouse Rubjerg Knude is one of Northern Jutland's greatest tourist attractions. It is placed right on the edge of the impressive wandering dune Rubjerg Knude. From top of the lighthouse you will get one of the most amazing views over the North Sea and Vendsyssel. But the lighthouse was in danger of falling into the sea, as the rough nature and autumn storms carried off the dune and the lighthouse moved dangerously close to the edge.
Therefore, in 2019, they chose to try to move the lighthouse more into the dune to preserve it. The task was carried out by a local bricklayer.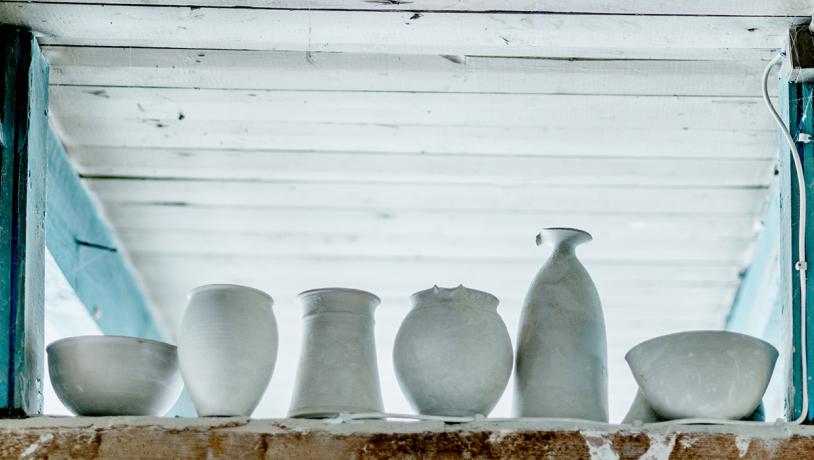 Photo:VisitDenmark
Craftspeople in Lønstrup
Within the rough nature which characterizes Lønstrup, arts and crafts can be found. Lønstrup is the town in Denmark with the highest concentration of craftspeople as the nature serves as an inspiration for them. Their open workshops give you the unique possibility to get really close to art.
In the 1970s, the first craftspeople came to the city and contributed in giving Lønstrup attractiveness. Many craftspeople passed their handcraft on to their children and today we experience a mix of generations working together side by side in the open workshops. Many of the craftspeople that learned in Lønstrup decided to stay and to open their own workshop. This contributes to a special community with possibility to cooperate and develop.
Your vacation in Lønstrup