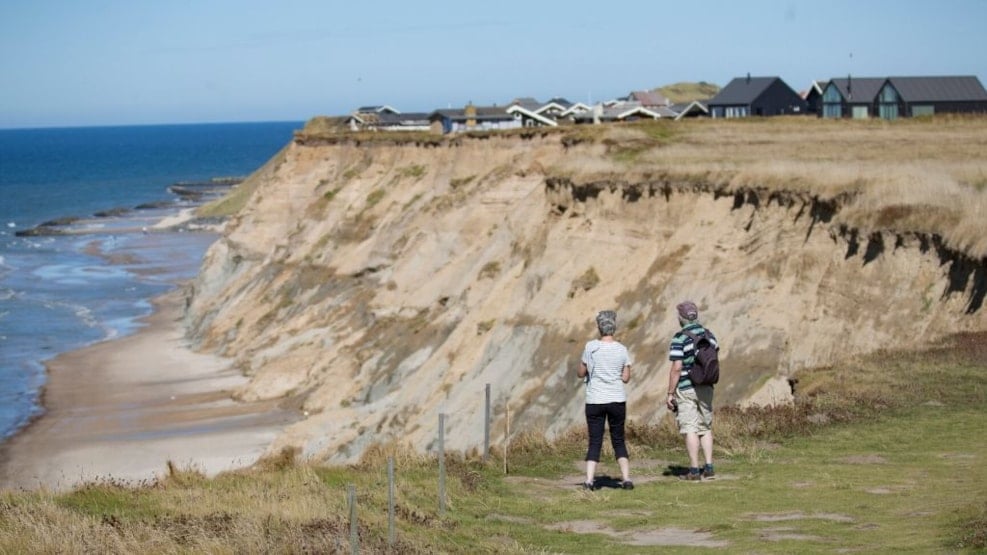 The North Sea Trail
Walkers are invited to walk in the footprints of past generations along the old trails, to take delight in beautiful scenery and to learn how the North Sea has shaped the lives of people living beside it. 
Experience the fantastic scenery and cultural heritage along the North Sea Trail
26. regions from Denmark, Norway, Sweden, Germany, Netherlands, United Kingdom participated in a project back in 2000, where salvage roads, church paths, royal roads, droves and seaways are linked together with natural and cultural heritage sights.
North Sea Trail has a total length of 5.000 km reaching from the coast of England and Scotland to the southern point of Sweden. Along the trail you will find signs and wooden spikes with the mark of an italic "N" figuring as a wave. The trail is preferably found by already exciting natural- and road paths. However in the area of Løkken, the trails follow the the coast line along the North Sea. 
In the Top af Denmark you will find trails along the coast and its hinterland regardless the amount of interest and ambition. At the local tourist office, you will find a selection of North Sea Trail-maps or you can download and print them out yourself. 
PDF: "Strækningen Bulbjerg-Tranum"
PDF: "Strækningen Tranum-Løkken"
PDF: "Strækningen Løkken-Tornby"
PDF: "Strækningen Tornby-Tversted"
VisitNordvestkysten © 2023