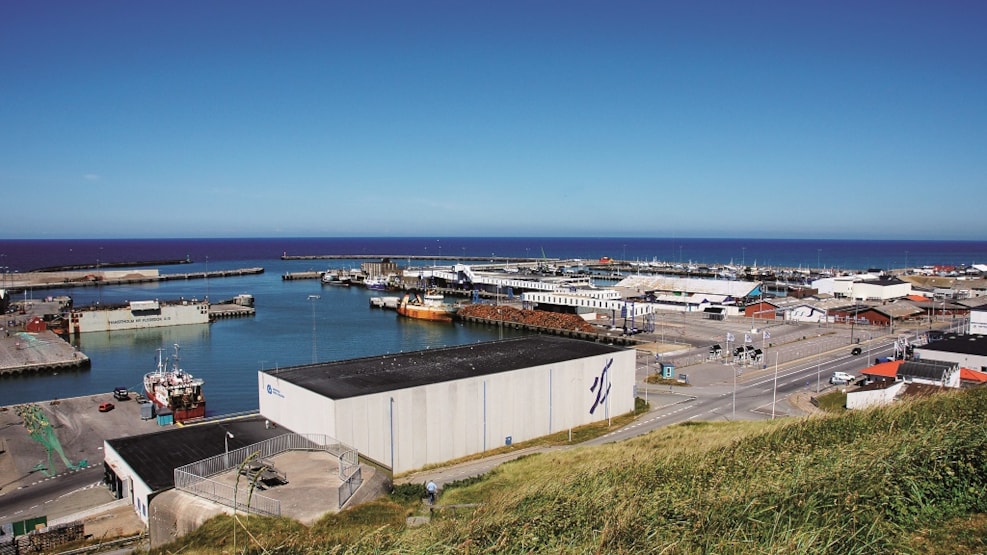 Hanstholm
Hanstholm is fresh fish, wind in your hair and experiences
In Hanstholm you never get bored. There is plenty to see for the whole family, and this is where you get world-class fish. Landed by the town's own fishermen. Experiences here are top of shelf.
The Port of Hanstholm is one of Denmark's largest fishing ports and houses Denmark's largest fish auction, which each year sells more than 40,000 tonnes of edible fish. Since 2017, the harbor has undergone a major harbor expansion to DKK 650 million, which has added new outer piers, increased water depth, more quay area, an extra harbor basin and a large hinterland area. The goal is to become Denmark's leading port in trade, processing and fish farming - and at the same time Europe's greenest, CO2-neutral port.
If you are lucky, you can see HM 349 Lingbank lying at the quay. With its almost 50 meters, it is the largest trawler based in Hanstholm.
At the harbor, the fishing companies are side by side with sales of fresh fish, just as you can enjoy the famous Stjernskud at Det Gamle Røgeri. Restaurant Medvind and Havnegrillen also have fish on the menu. At the harbor you will also find the area's legendary butcher - Skjoldholm Slagter.
Visit Hanstholm Madbar, which has one of the most beautiful views of Hanstholm Port and the North Sea. Here, delicious food is served for the whole family in unique surroundings, delicious drinks and cocktails, side by side with Morten's Robber Stories and music from his collection of LP records.
A stone's throw away you will find Montra Hotel Hanstholm, which offers accommodation and delicious summer menus.
In the Hanstholm Center you will find groceries and clothing stores, Pharmacy, delicious local pastries from Centerbageren, the iconic homemade cream buns and other local specialties from THYA at Chokolenten, enjoy a cold beer at Sir Henrys Pub or one of the center's other pubs.
Experience Northern Europe's largest fortification facility from World War II at the Bunker Museum and take a ride on the ammunition train known from "Olsenbanden i Jylland", which is recorded at the bunker facility.
Thy National Park starts at the foot of Hanstholm Lighthouse and extends south - as far as the eye can see.
At the city's three wind turbines at the harbor, you can meet surfers from all over the world - and to that extent get one on the experience.