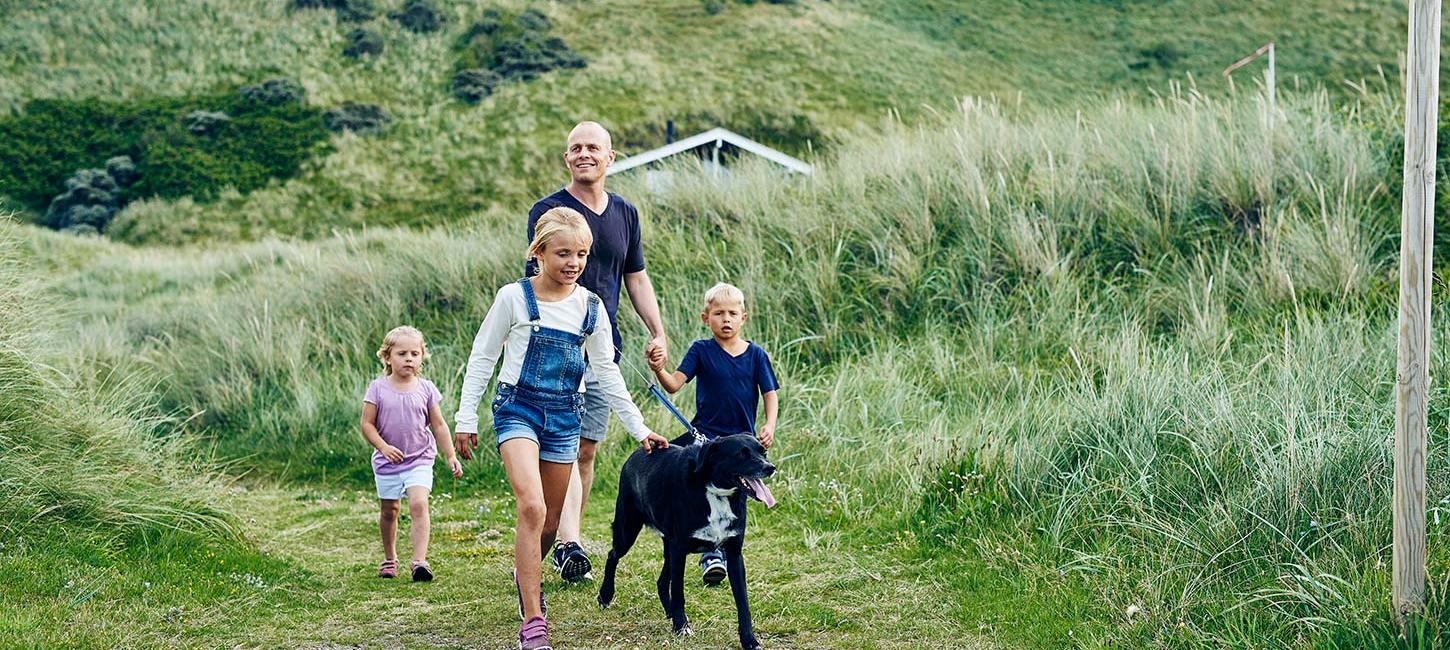 Vacation with your dog at the Northwest Coast
If your dog is as big a part of the family as children and partner, then just take it with you on vacation at the Northwest Coast. Here you will find tips for your holiday with the four-legged friends.
Dog forests
At the Northwest Coast there are many opportunities to go out into nature together with your dog. The arranged dog forests, where dogs are allowed to walk off-leash in fenced surroundings, are very popular. In forests and dune plantations, dogs have to be on a leash, so that they do not stress the wildlife
To and from the holiday destination
It is possible to take a dog with you in public transport, but in trains you must buy a child ticket for large dogs.
Laws and regulations for dogs
If you travel to Denmark with a dog, there are some regulations you need to follow. There are requirements for vaccinations, pet-passports and ID-marking. Certain dog breeds are forbidden in Denmark, among others pit bull terrier, American Staffordshire Therrier and the American Bulldog. You find the applicable regulations on foedevarestyrelsen.dk
For the most part of the Northwest Coast, dogs are welcome on camping sites, hotels and many holiday houses.
Dogs at the beach
If you take your dog with you to the beach, you need to pay attention to the regulations that apply for the beach.
Be aware that it is not every beach, where dogs may bathe in the sea. Beaches with the Blue Bathing Flag do not allow dog bathing, but at beaches with the White Bathing Flag they are welcome.
Read more about regulations for dogs in the nature at the website of the Nature Agency.
Is your dog sick?
If you are so unfortunate that your dog gets sick or hurt during your vacation, you can get help at the various veterinarians located at the Northwest Coast.
Here are dogs welcome
Here are various attractions, which welcome dogs.
Holstebro Municipality
Thorsminde, Vinderup, Ulfborg, Vemb