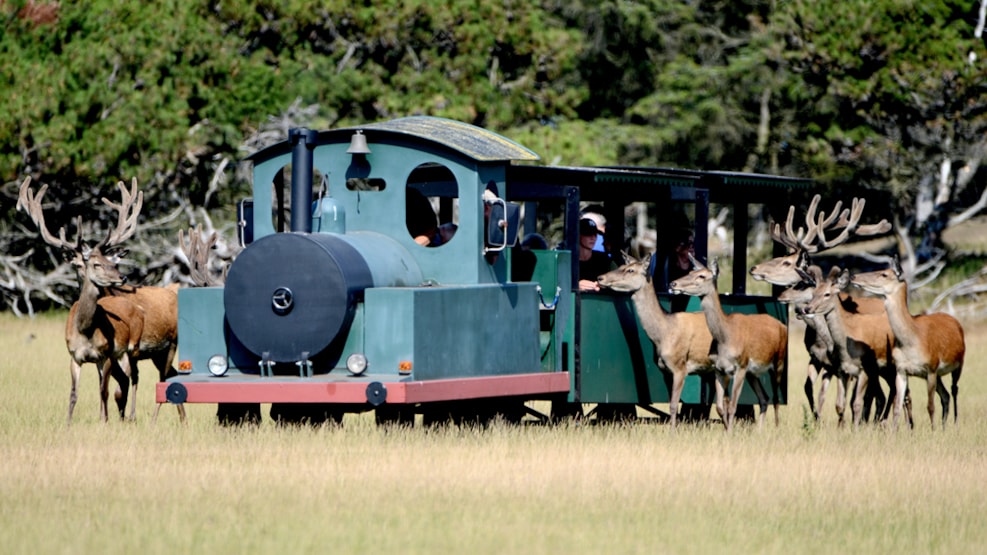 Fun-Park Hirtshals
Visit the Fun-Park, where it is possible to get close to animals. Take a train ride in the park and feed the many curious deers, or drop the kids off at the giant playground.
Visit Fun-Park in Hirtshals which is the perfect place for a fun day for the entire family.
Fun-Park in Hirtshals is a 30-acre large farm, where you can visit the many animals. Visit the goats, Guinea pigs and bunnies. 
Join a train ride around the park and meet foxes, emus and beautiful red deer, which you can feed with your bare hands.
In the park you will also find different exotic animals, that are not usually seen in the wild in Denmark, such as small parrots, racoons and coatis.
The park is the perfect place for the entire family and there are many fun activities for the children. Try sack race, archery, moon buggies or the large outdoor playground. There are also fun activities in the Indian camp, and you can also enjoy some fun in the hay house.
While the children run around and enjoy the park there are plenty opportunities for the parents to relax and enjoy a warm cup of coffee from the cafe. You can easily spend a day at the park, so feel free to bring lunch and enjoy it in the many lovely picnic areas.
At Fun-Park there are many different arrangements during the summer, such as barbecue nights and Midsummer celebration. You can also have different parties in the park, or family get togethers, birthdays etc. Please contact the staff at Fun-Park for more information.
VisitNordvestkysten © 2023