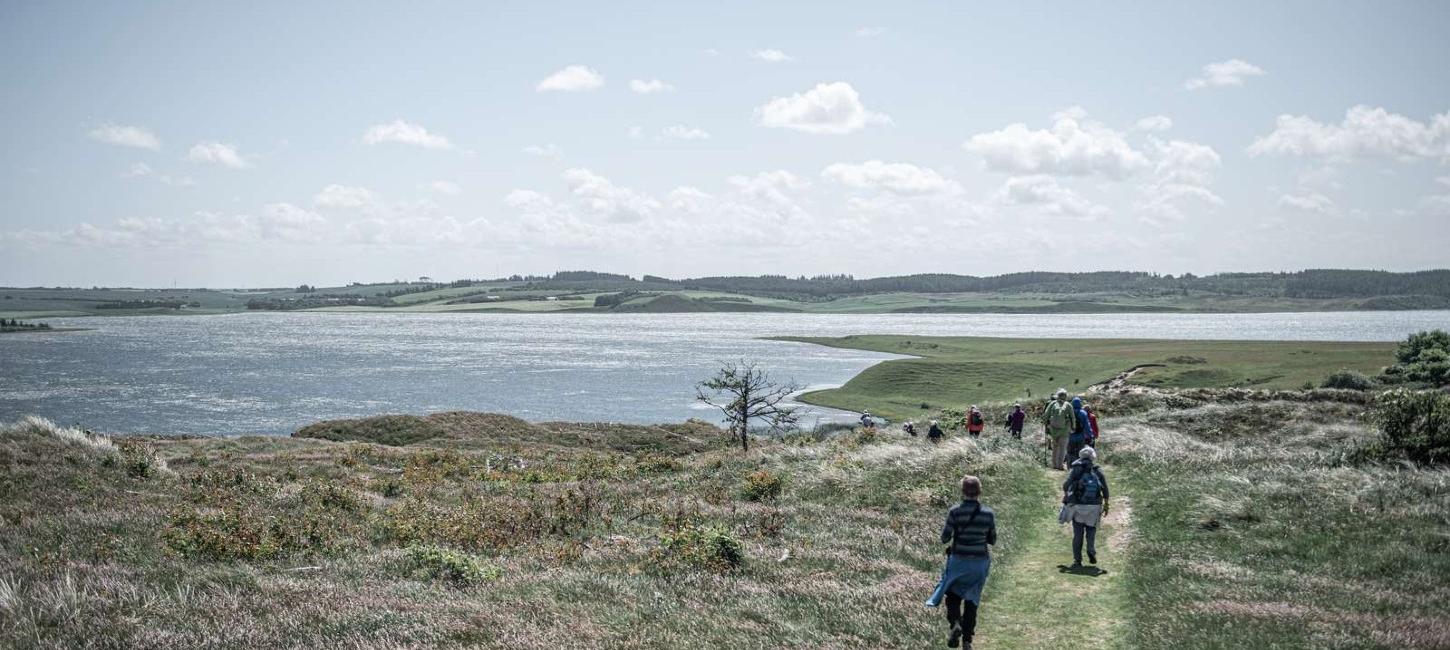 Nors
Photo:
Destination Nordvestkysten
Nors is the ideal starting point for experiences in the National Park Thy and an active holiday. In the city it is possible to try go-kart, padel and footgolf. Beautiful cycling- and hiking routes meander west of the city, which is placed on the edge of a stunning and hilly landscape.
Nors Lake, located to the west of the city, is one of Denmark's cleanest, as the chalky soil gives life to rare plants. At the western end is a bathing area, where children and adults can swim in the shallow part of the lake. There is also a BBQ area and a toilet. From the southern side of the lake it is allowed to fish with a fishing pole.
Isbjerg (56 metre a.s.l.) north of the lake is a popular destination for excursions, from where you can follow the slope, which the Stone Age sea reached. Here you will get an amazing view over the Hanstholm Nature Reserve, some of which is closed for public all year round. It was here, the first wolf in 199 years was spotted in Denmark in 2012 - and later found dead. The skeleton of this wolf is exhibited in the National Park Centre Thy in Vorupør. There are living large herds of red deer in the Nature Reserve.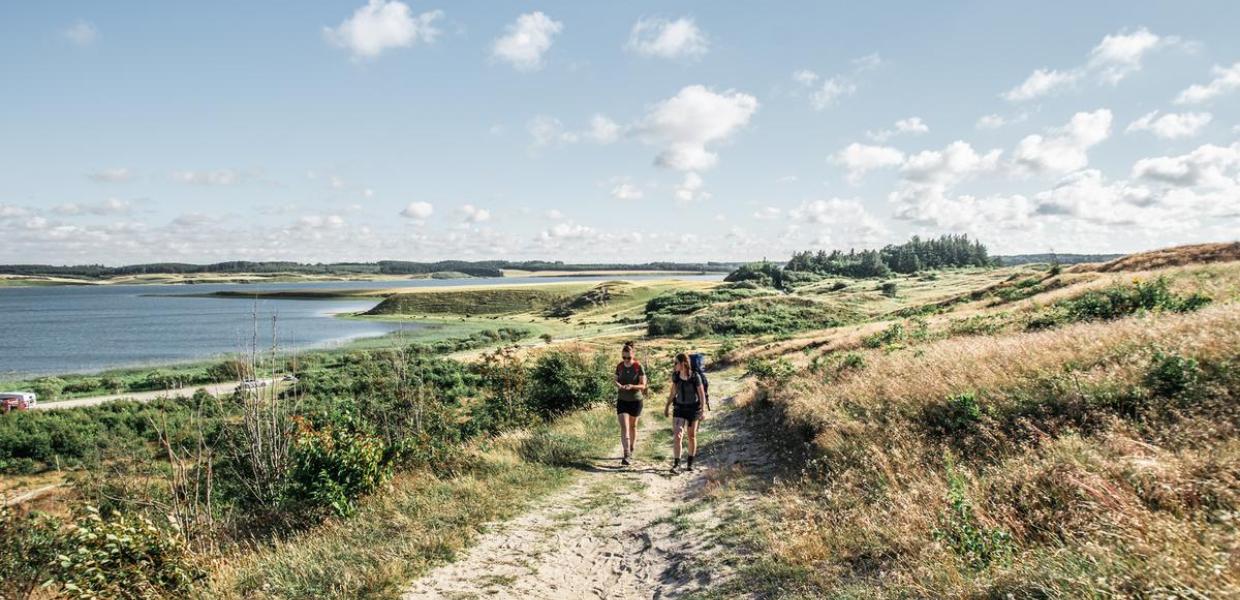 Photo:Destination Nordvestkysten
The stretch from Isbjerg and north to Blegsøskrænten and Sårup is a popular place for birdwatcher and it is not unusual, that you can observe a sea-eagle or a flock of cranes. At Sårup there is also a birdwatch tower.
East of Hanstholm Nature Reserve you find Tved Dune Plantation, which is a great place to collect mushrooms. Tved church, located a few kilometres from Nors, is definitely worth a visit. The little church has a distinctive fresco with the Fall as a motif. But the Garden of Paradise is in this presentation dedicated to the dune landscape in Thy.
Close to Nors you can look out for art in Galleri Kamari and Galleri Salshus and at Søgaard Naturferie on the southern side of Nors Lake or at Palletten in the center of Nors you can rent a room.