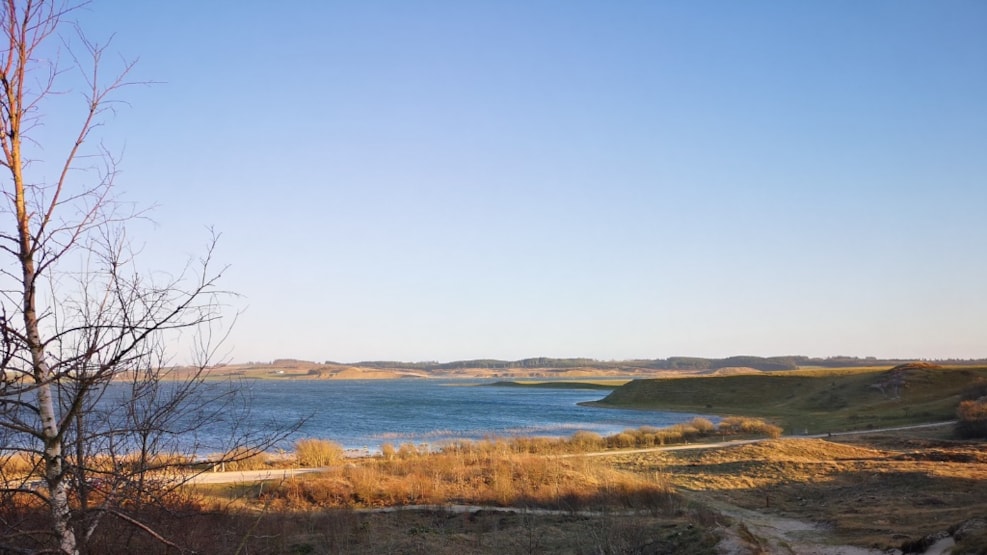 Hanstholm Nature Reserve in Thy National Park
South of Hanstholm, in the direction of Klitmøller, you will find the large Hanstholm Wildlife Reserve - Denmark's largest.
Here you can experience the large populations of red deer that live in the undisturbed areas of the reserve. In late summer, several hundred gather in the dune ridge.
Visit the bird tower in Sårup in the northwestern part of Tved Klitplantage. From here there is a particularly good view of the enclosed areas of the game reserve in Thy National Park. 
In the reserve there are birds that do not breed elsewhere in Denmark. Here is peace and quiet. Therefore, the inner wetland is closed to traffic all year round. In bird breeding period ie. from 1.4.-15.7. all traffic is prohibited in the entire area east of the coastal road.
During spring, you may be lucky enough to experience cranes "dancing and trumpeting" in the ponds below the bird tower. Later they settle on the breeding grounds in the reserve, and in the summer you can spot them in pairs and with young.
It is also a very special experience when the red deer are in heat. Then they roar loudly over the wilderness - a fantastic experience on a windless evening at sunset.
The vast dune landscape with lakes, moors and marshes covers an area of ​​3725 hectares.
Brochure can be ordered at Thy Tourist Office.
.
VisitNordvestkysten © 2023