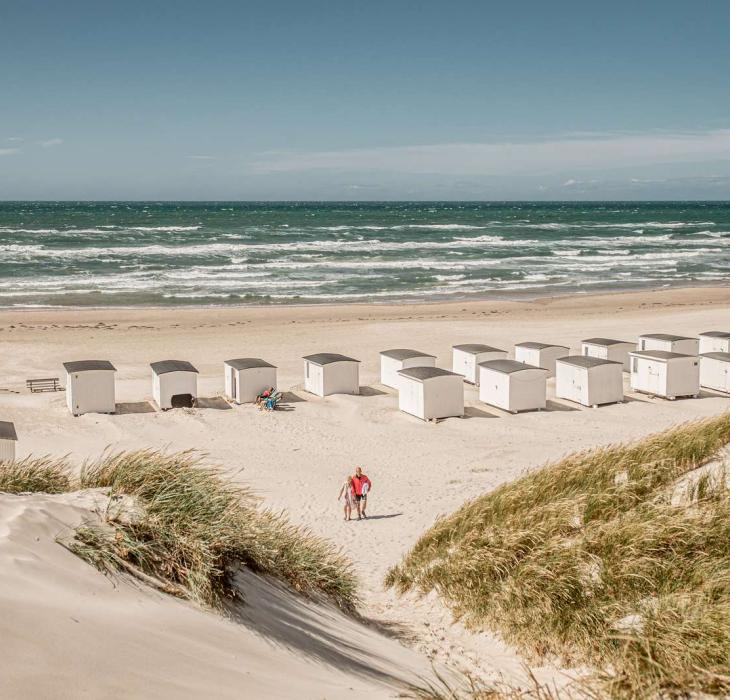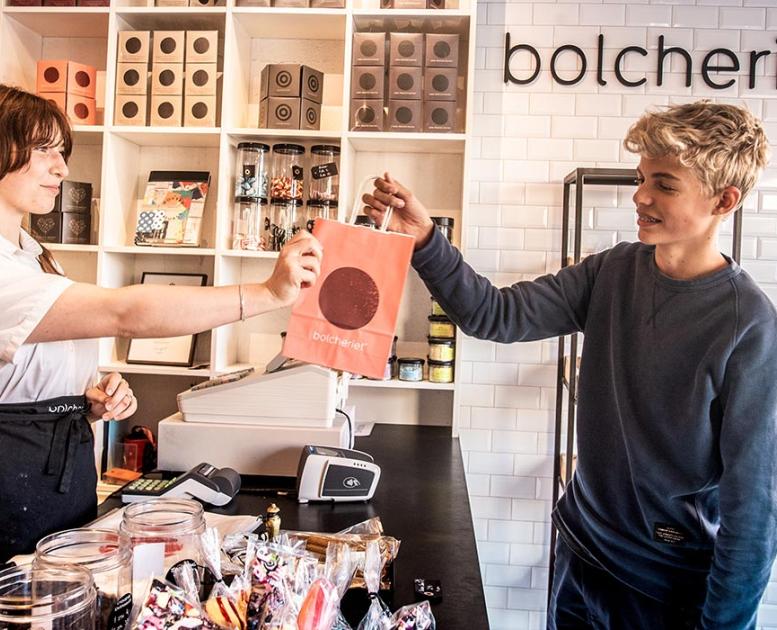 Holiday in Løkken
Photo:
FlyingOctober
&
Destination Nordvestkysten
Experiences in Løkken
Løkken is filled with amazing experiences!
Visit the famous, white beach huts in the summer, give it a go on the Western sea waves with North Shore Surf all year around or take a trip to Rubjerg Knude - one of Northern Jutland biggest tourist attractions.
And it doesn't stop here:
It doesn't matter if you're interested in history, action or nature - Løkken has definitely something for you too!
Plan your holiday in Løkken
Destination Løkken welcomes you to a active - or a nice and quiet - holiday. 
And you have every reason to look forward to it:
Guests from other countries, and all around Denmak, have travelled to Løkken for a long time. The sea, the beach and the nature with the extraordinary dunes have every year gathered peoples interest and wanderlust.
You can also travel to Nr. Lyngby, where you can get an amazing view of the horisont compared to the south of Løkken, where you'll see areas with lots of diversity which is perfect for a holiday relaxation.
Plan your trip below!
Practical information
For you who just need the last information before your trip to Løkken: Check out the Løkken Guide or some of our information below, and make sure you have everything sorted out before your holiday.
Bus to Løkken
Easy, fast and convenient! Hop on the bus to Løkken with Nordjyllands Trafikselskab. Sit back and use the greener travel time to plan your visit to your charming coastal town. 
More about Løkken
Løkken is one of the biggest holiday destinations on the Danish Northwest Coast. Besides the white sandbeaches and iconic beach huts, this destination has a lot to offer - and you can read more about it below.
The city with the small, white-painted beach huts
The wide, white sandy beach is a great playground for children of all ages and the characteristic white beach huts are the unmistakable landmarks of the city. The charming coastal town, which is hiding behind a lyme grass dune, is continuosly a favorite holiday and excursion place for many people. Løkken is old and young at the same time and a host for surfer, families with children and retired persons.
Løkken used to be center of a project between Denmark, Norway and Sweden, which were supposed to improve the resource utilization and tourism in the three-coast areas.
The first residents were three men, who named the city "Furreby Løkken" - hence the name Løkken - and made money by selling beer and other transactions. Ever since then, Løkken has been known for its bars and delicious restaurants.
And the city is even now a colorful and bustling city of trades.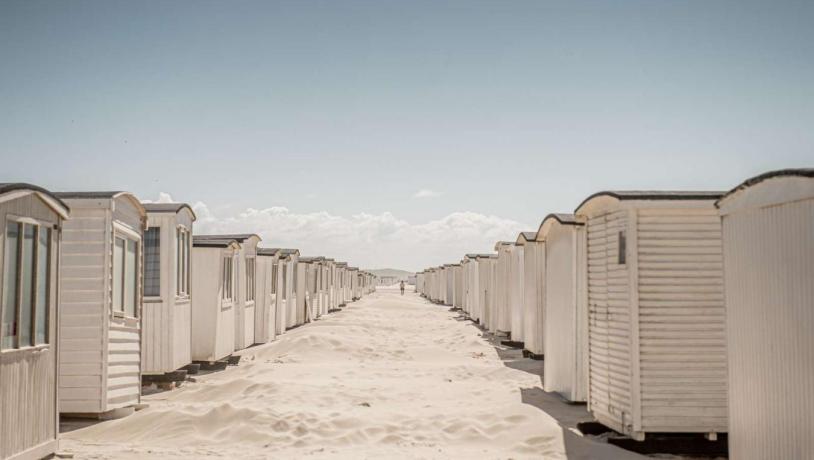 Photo:Destination Nordvestkysten
Fresh fish from the beach
The highlight of the day in Løkken is when the fishing cutters are coming back from the North Sea and get pulled on the beach. Løkken is - together with Nr. Vorupør, Lild and Thorup Strande -  one of the few places in Denmark where the fish is still landing on the beach. The fishers are even selling their fish directly from the boat and you can receive a SMS to know when the boats come ashore. Fish cannot be bought any fresher.
Surfer and other people on the beach are being served from small food trucks which offer fish and sea food specialities. The fish cakes are prepared in a local youth centre and the cod is caught by the neighbors on the beach, namely the fishers from local fishing cutters.
If you want the fish more prepared, and maybe indoors with some great beverages, then you can also enjoy the freshly caught fish in the citys restaurants!
Meet Løkken's local producers
Every Wednesday in high season is a market day where the merchants and small food makers from nearby are coming to town. And in September you can experience a festival at the pier with food trucks and fashion shows.
A taste of Løkken
Want to know what you're missing? We sent a bunch of people on Puch Maxis to Løkken. Below you can see what they experienced on their trip.