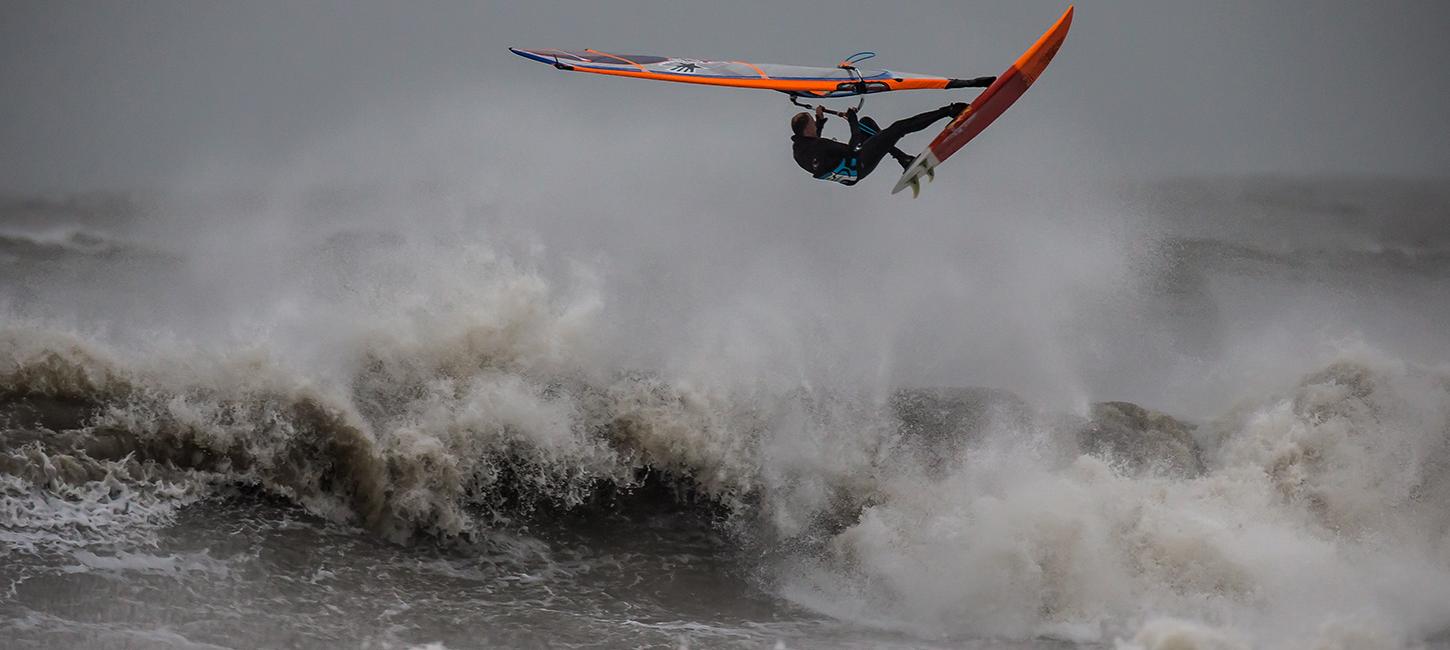 Klitmøller & Vorupør
Photo:
Destination Nordvestkysten
Klitmøller is a cozy fishing village and a lively seaside town with a great beach. But for surfers from all over the world, Klitmøller is first and foremost the place where you meet to go surfing.
In the town you can find inviting restaurants and small, cozy shops which offer, amongst others, local food, souvenirs and handcraft.
Klitmøller has always been popular as a holiday place, but got to be world-famous because of its surfing possibilities. Therefore, Klitmøller became a surfing paradise, namely "Cold Hawaii".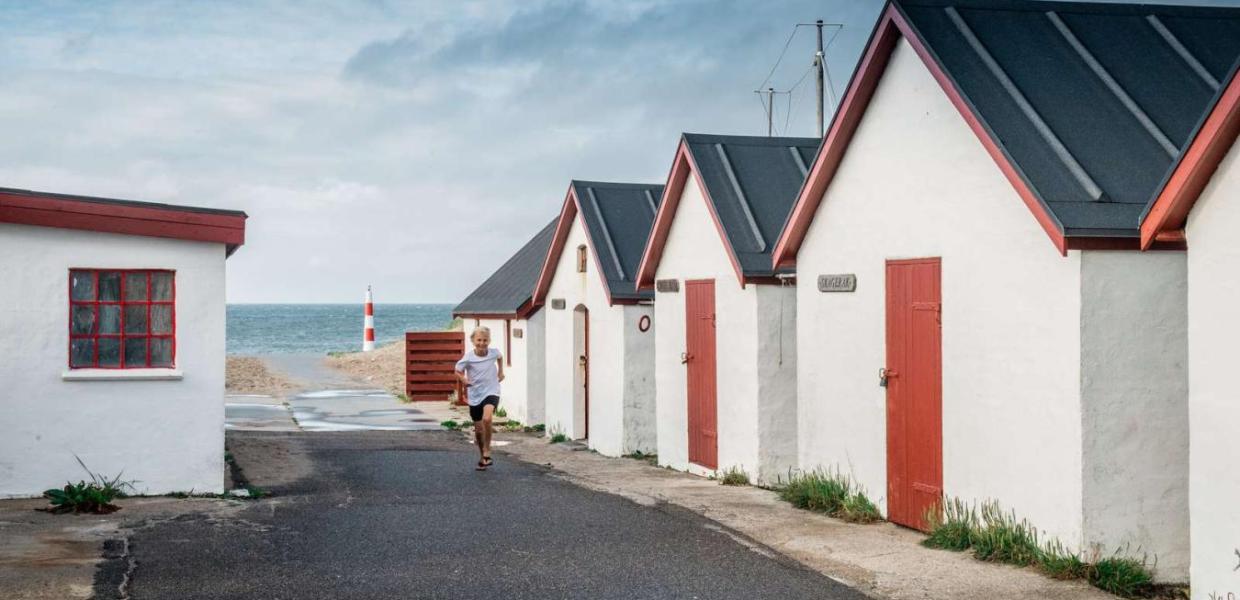 Photo:Destination Nordvestkysten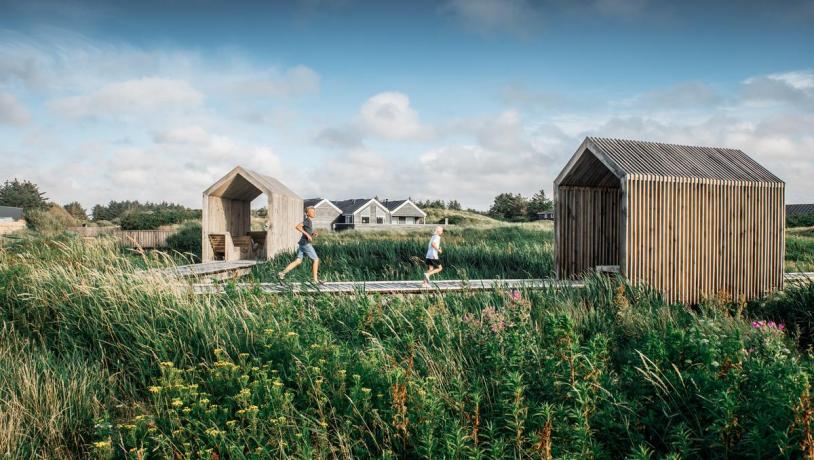 Photo:Destination Nordvestkysten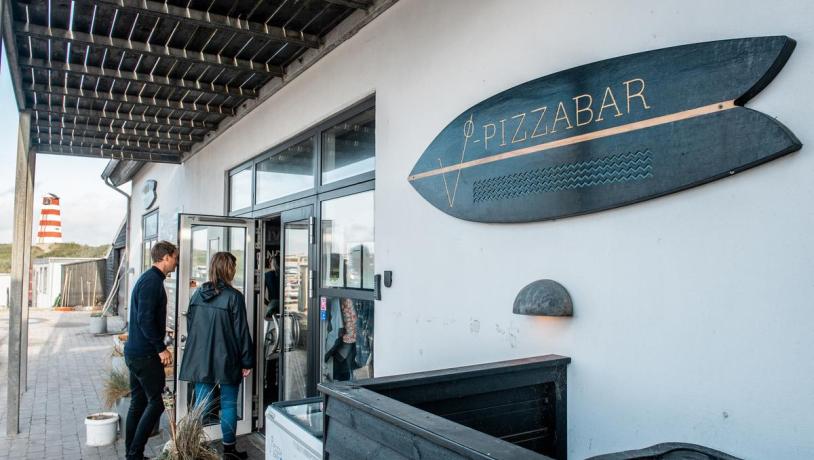 Photo:Destination Nordvestkysten
Klitmøller is located within a wonderful cycling- and hiking environment. There is a great network of cycling paths in Nationalpark Thy, amongst others mountainbike tracks in the nearby Visbøl Dune Plantation. In Klitmøller you will find, amongst others, a bike rental at Cold Hawaii Mountainbikes.
Go on a hiking trip on the nature path along Klitmøller river or walk on the promenade along the beach to the club house Hummerhuset, which roof is a viewing platform. North of Klitmøller you find a nice beach called Splittergab and a few kilometres inland you can swim in some of Denmark's cleanest freshwater lakes: Vandet Lake and Nors Lake, where it is also allowed to fish with a fishing pole.
Vorupør - Cold Hawaii:
Nr. Vorupør is the biggest and liveliest of the seaside towns in Thy and offers of course sun, sand and water! But you can also find a cornucopia of shops with everyday commodities. The blue flag is waving on the beach which emphazises the great quality of the water. Furthermore, the beautiful beach promenade gives the entire area around the landing site an inviting touch which unites the classic seaside town with the well-known fishing village.
Vorupør is a part of Cold Hawaii, meaning that if the wind is coming from the right direction, there are plenty of activities at the sea which at the same time provides exciting experiences for the spectators on land.
Photo:Destination Nordvestkysten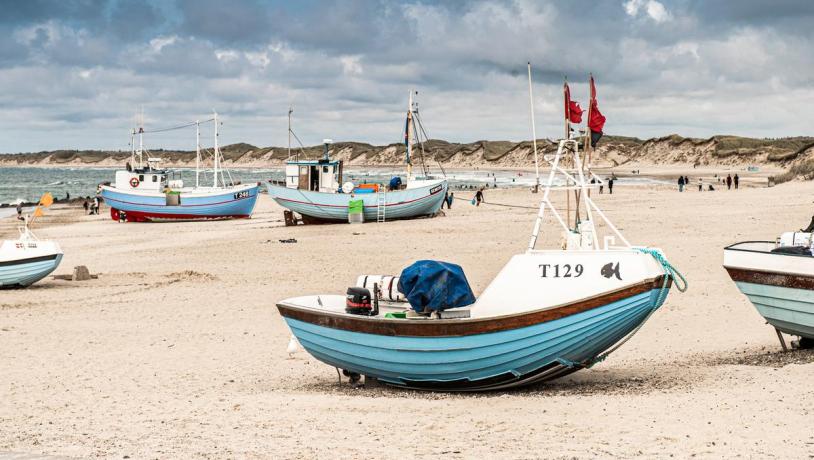 Photo:Destination Nordvestkysten
In Vorupør you can, amongst others, experience the Nationalparkcenter Thy, which is built into the dunes at the landing site. In the Nationalparkcenter you will get inspired to explore the fantastic nature surroundings, in which Vorupør is located in, yourself. The area is especially formed by the magnificent dunes and more than 200 lakes. Experience the beautiful nature on a hiking tour along the 8,5 km long route Hawblinkruten, which takes you from Vorupør up north over the dunes and along the beach. The route is also passing by Bøgested Rende and Tvorup Båke, that is one of the 23 unique beacons which can be found along the entire west coast of Jutland.