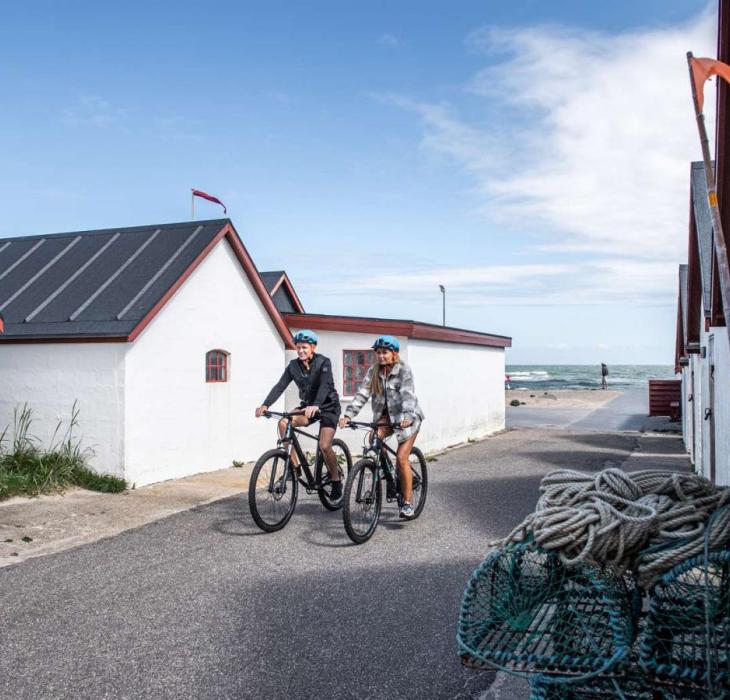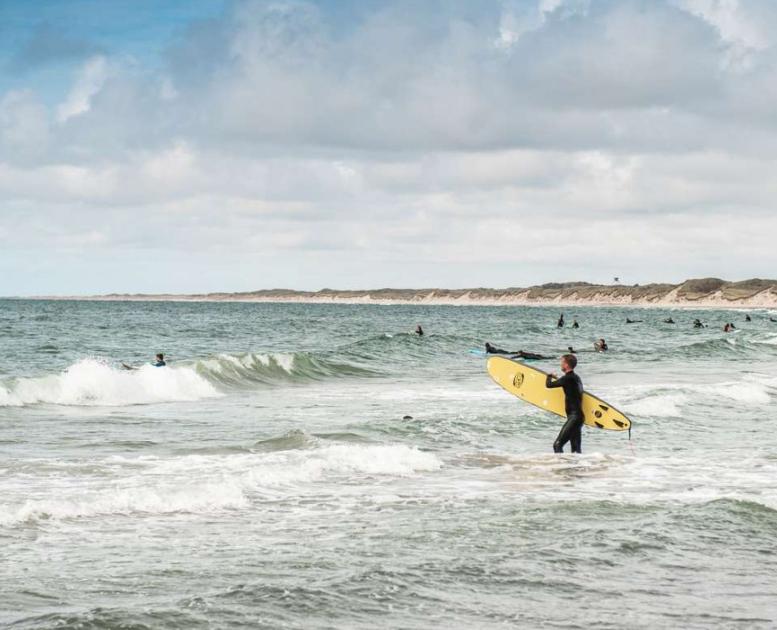 Holiday in Klitmøller & Vorupør
Photo:
Destination Nordvestkysten
&
VisitNordvestkysten
Surfer's paradise
Here you'll find big crashing waves, sand beaches, large dune landscapes and strong traditions about coastal fishing and rescue.
But that's not all:
Make sure you use all the opportunities of all the great outdoor activities, because this is the great Cold Hawaii and National Park Thy.
Med bus til Klitmøller
Nemt, hurtigt og bekvemt! Hop på bussen til Klitmøller med Nordjyllands Trafikselskab. Læn dig tilbage og brug den grønnere rejsetid på at planlægge dit besøg eller bare nyde turen. 
More about Klitmøller & Vorupør
Learn more about the Danish version of Hawaii and the amazing surfer's paradise, that attracts thousands of surfers, couples and families every year!
The Cold Hawaii experience
Klitmøller got the name Cold Hawaii in the 1990s, when Klitmøller officially became known as a fantastic surfing spot. Today there's about 30 registred surfspots in Thy - all the way from Agger to Vigsø - but Klitmøller and Nr. Vorupør are described to be the two main spots in Cold Hawaii.
You can even easily take your work to Cold Hawaii. The office community Cowork in Klitmøller and the community Surf and Work, Silicon VØ in Vorupør makes it easy for you to surf between work and all the outdoor activities.
Not a big fan of riding the waves? With the traditional coastal fishing, nice beaches and National Park Thy right next to the destinations, will still make the stay worthwhile. 
Sports mecca
Klitmøller is a mecca for cyclist, water sports athletes and hikers - and it doesn't matter if you're a novice or are used to riding the waves every day. Cold Hawaii is the destination for you.
If you go to the old fishing houses near Ørhage, then you're on the right track! Because near Ørhage you'll find several surfing schools where you can rent your surfing equipment and paddle boards, so you can give it a go on the sea.
But Klitmøller is more than that:
The city has a lot of young residents and families and there's experiences to try all year around.
Visit "Stalden" which is a newly opened music pub eller find the nano brewery Haandpluk where they serve delicious beer, wine and coffee near the coast.
If you get hungry, make your way to Café Hawgus, Kesses Hus or Le Garage which is just some of Klitmøllers amazing restaurants and cafes.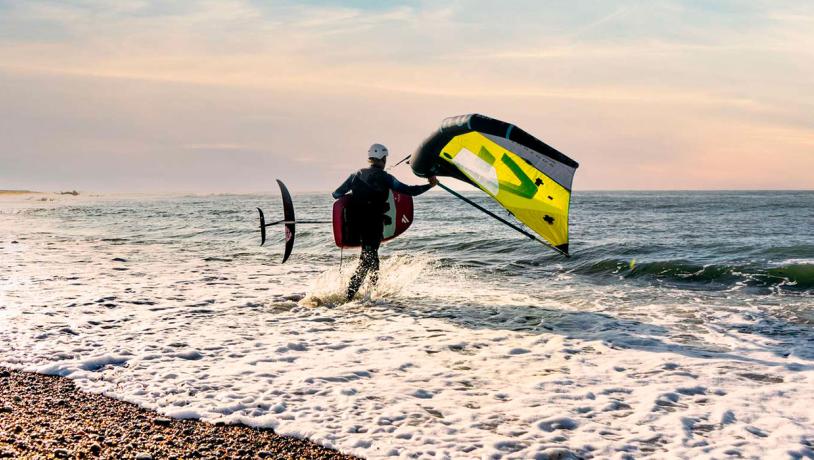 Photo:Cathrine Yde
Experience Vorupør
Vorupør is, as said before, also a hotspot for surfers and outdoor lovers. Although the city is often bustling with activities and young people, it's just a bit more down tempo than Klitmøller.
Here it's popular to take a walk along the beach to collect pretty rocks and amber. Afterwards you can buy yourself a large ice cream, walk out to the pier, drink a beer or hot chocolate or eat in a cafe with ocean view and wind in your hair.
Costal fishing is still a popular activity in Vorupør. You can even buy a freshly caught plaice from one of the boats that came in this morning!
Here you can also experience Nationalparkcenter Thy that are built into the dune at the landing site. In the Nationalparkcenter you will get inspired to explore the fantastic nature surroundings, in which Vorupør is located in, yourself. 
The area is especially formed by the magnificent dunes and more than 200 lakes. Experience the beautiful nature on a hiking tour along the 8,5 km long route Hawblinkruten, which takes you from Vorupør up north over the dunes and along the beach. The route is also passing by Bøgested Rende and Tvorup Båke, that is one of the 23 unique beacons which can be found along the entire west coast of Jutland.
Experience surfer's paradise
Klitmøller and Vorupør are filled with great nature, fun and wild experiences and exciting attractions. Get a taste of the destinations in the video below!
VisitNordvestkysten © 2023