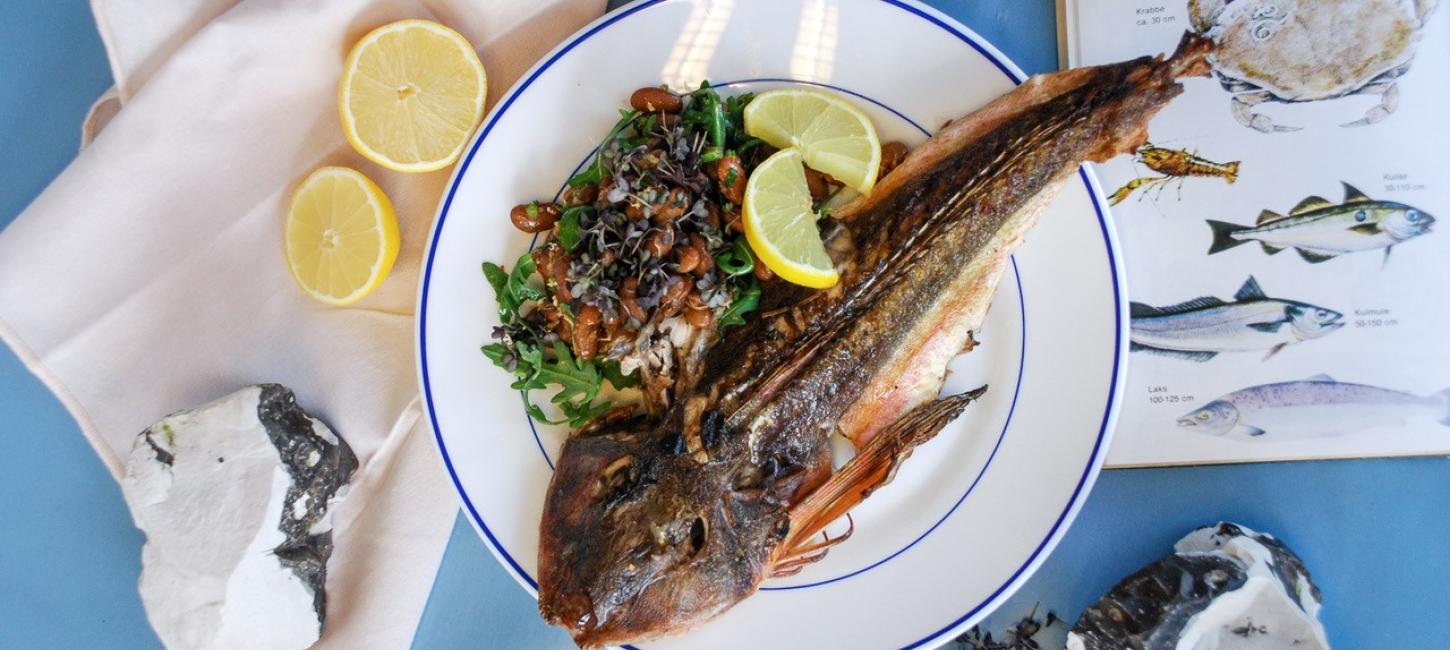 Surprise from Hanstholm on a plate
In the middle of the port in Hanstholm the most beautiful, little fish restaurant has opened with lots of atmosphere. At Medvind, the menu changes daily and the menu of the day depends on what has been landed at the morning's fish auction.
The menu consists of a whole grilled or pan-fried fish with 3-5 exiting, mainly plant-based dishes, which will be served for sharing on a common dish for the party. Medvind has also unique vegan main meals if you should prefer that.
 
Kystsporsmenu
Stop by Medvind and enjoy the best from Hanstholm from the daily menu together with a refreshing draught or bottled beer of your own choice from Thisted Brewery.
400,- DKK per person
Medvind is Hanstholm's completely new fish restaurant, located in the midst of the Port of Hanstholm. This is not a random restaurant, as it is well-considered what is being served. It is the season's freshly caught fish from Hanstholm, that is the centre of the meals at Medvind. Moreover, seasonal and local vegetables have an important part in the daily menu too.
The atmosphere at Medvind is cosy and pleasant, they did not save on colours in either the restaurant or the cosy garden, where you can enjoy your meal in nice weather.