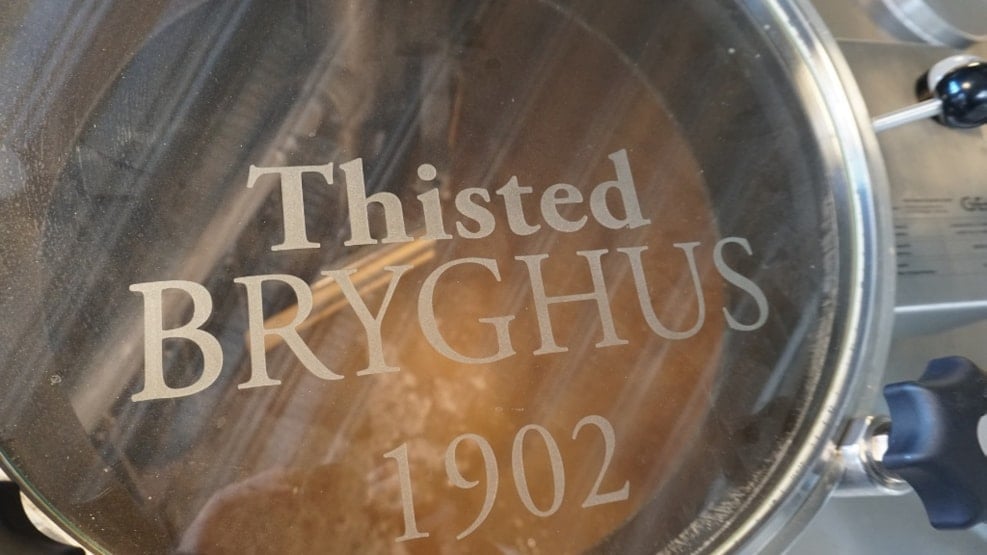 Thisted Bryghus - Brewery
Thisted Bryghus is a locally based brewery in Thy, which for more than 100 years has brewed fantastic beer for the locals.
Over the past 8-10 years, however, the brewery has gone from being a local to a nationwide supplier. Today, the brewery's products can be purchased all over the country.
The ambition at Thisted Bryghus is not to be the country's largest brewery, but to be the best.
Whether it's beer, water or juice, a taste experience awaits you. This is largely due to innovation, product development, enthusiasts and not least local raw materials from National Park Thy. All initiatives that have contributed to Thisted Brewery in 2015, 2016 and 2017 could call it self Brewery of the Year.
The innovation has been a core value for the brewmasters through generations. Thisted Bryghus was the first in Denmark to launch an organic beer back in 1995. The classic "Thy Pilsner" came in an organic version, which in 2020 could celebrate its 25th anniversary with an anniversary edition, with even more hops.
Among the most well-known products is also the beer's Gentleman "Limfjordporteren", who in 2019 turned 30 years old. A beer that arouses emotions among the locals in Thy and which in 2020 got its own tribute song.