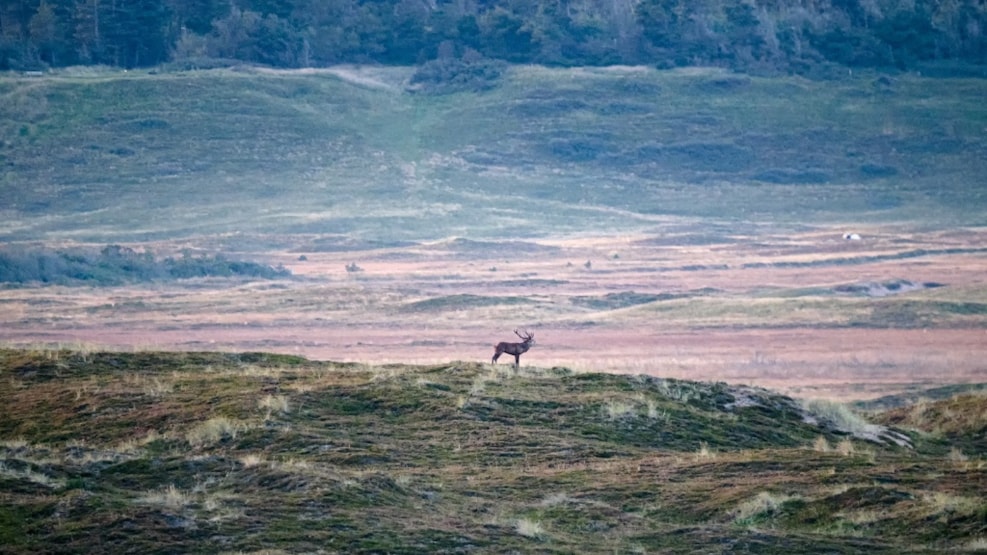 Sårup - Communication point in National Park Thy
Enjoy the magnificent view of the vast expanses in Hanstholm Wildlife Reserve from the viewing platform at Sårup.
You may be lucky enough to experience both crowned animals and cranes. It is not unusual to see sea eagles hovering over the large dunes in Hanstholm Wildlife Reserve.
Park the car at the end of Sårupvej (next to no. 62) and walk about 400 m to the viewing platform.
The path from the car park at Sårup to the platform is wheelchair friendly and flat.
The viewing platform is located at the far end of the slope with an unobstructed view of the Hanstholm knot and approximately 180 degrees of panoramic views of the northern part of the Hanstholm Reserve. The reserve is known for its huge population of red deer, which you can view at a good distance.
Remember binoculars so you get the full benefit of the amazing views of the Thy National Park.
If you would like to go on a botanical discovery on the Sårup slope, the best time is May-June.