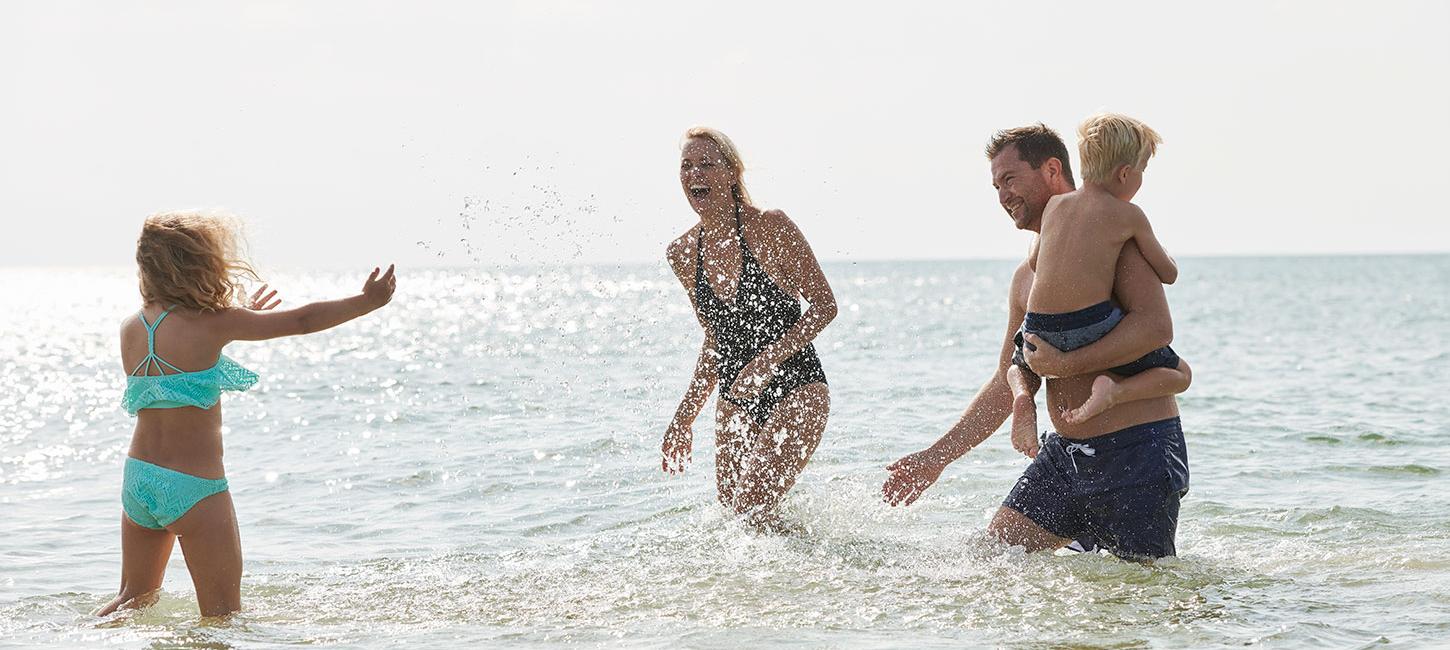 Seaside holidays in the west
Holidays on the Northwest Coast offer optimal conditions for a wonderful beach vacation. There are wide, white sandy beaches along the long coastline stretching from Tversted in the north to Thorsminde in the south.
A day at the North Sea is one of the highlights of your vacation. Children can play in the dunes, take a refreshing dip or build castles in the sand, and enjoy a picnic lunch with mom and dad and sunbathe in the warm sand. On the North West Coast you'll find child-friendly beaches, with car-free areas where families with small children can safely walk in designated zones on the beach.
Surf & SUP in the North Sea

For some, the North Sea's rough waves are an invitation to get out on the surfboard and leave all the worries at home. Here you can feel the freedom and the rush in your stomach when the right wave hits. There are perfect conditions for surfing in "Cold Hawaii", as the coastline in Thy is called, for both experienced and seasoned surfers. There are 20 good surf spots here, and it is a true paradise for surfers who travel from far and wide to surf because of the unique wind conditions in the area. Also in Løkken, surfing and SUP has become a popular activity. Here the conditions are calmer and suitable for children and beginners. Courses in both surfing and SUP are available, where experienced instructors will guide you through a great experience on the waves of the sea.
Photo:Niclas Jessen
Beautiful seaside villages
VisitNordvestkysten © 2023