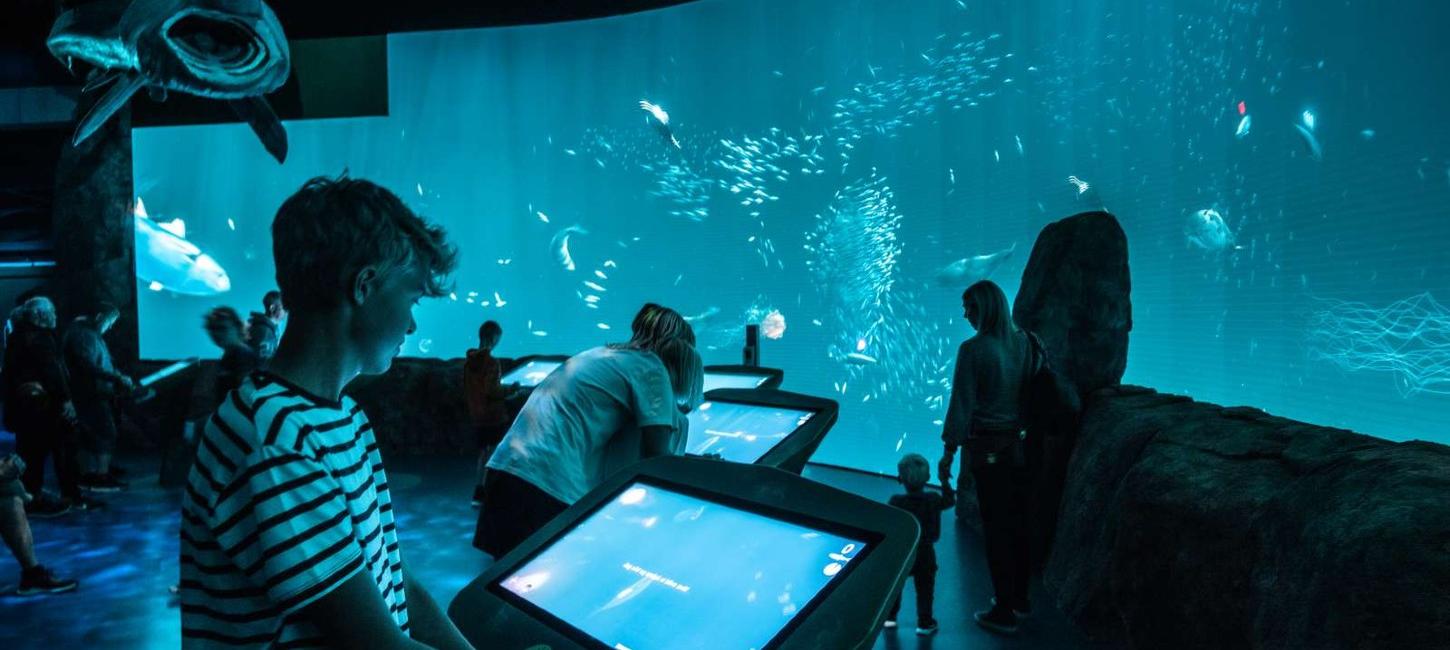 What you can experience
Photo:
Destination Nordvestkysten
With 10,000 m2 indoors, 6000 m2 outdoors, 75 aquariums and more than 7,000 fish and other marine animals, there's a full day's experience in the wet element. See which experiences await you here.
Worth a visit - in all kind of weather!
There is a wealth of experiences both indoor and outdoor to look forward to at the Nordsøen Oceanarium. We have gathered a selection of them here.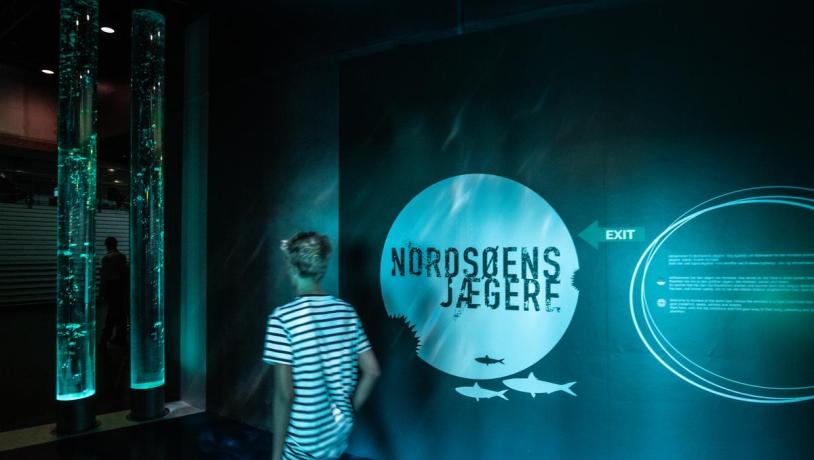 Destination Nordvestkysten
Nordsøen Hunters
The "Hunters of the North Sea" exhibition is an exciting and gripping experience that takes you on a journey through the North Sea food chain. From the smallest plankton to the largest predators, you will be able to see everything from the smallest plankton to the largest predators on the impressive Big Ocean Window. Here you'll see vibrant schools of hundreds of fish, huge whales and fearsome sharks brought to life on a large screen.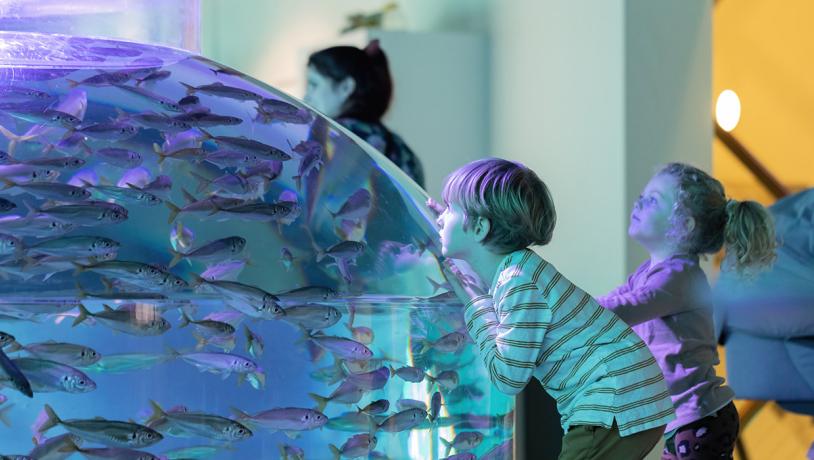 3 unique aquariums
Give yourself a unique opportunity to explore a world beneath the surface of the sea and experience fascinating interactions with schooling fish, jellyfish and predatory fish up close. You can experience this in three spectacular aquariums that are both impressive and uniquely designed, stretching across two floors.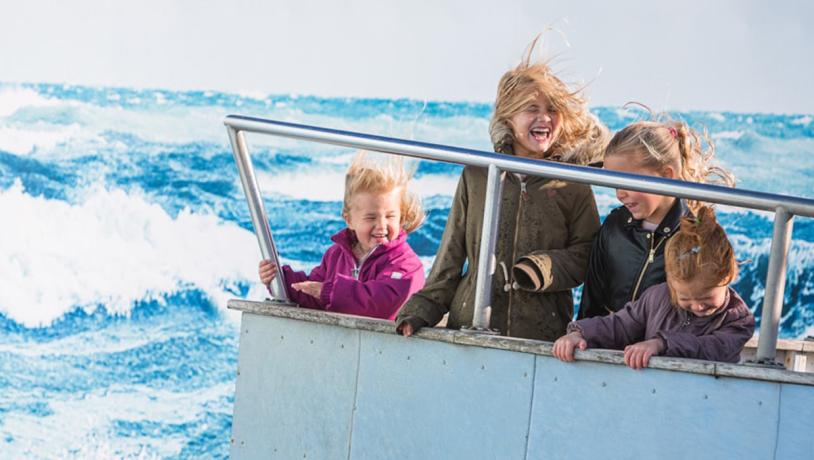 VisitNordvestkysten, Hirtshals
The 7 destinations
Expedition North Sea offers 7 destinations that you can explore in your own order and at your own pace - on land, at sea and at the bottom of the North Sea. The experience is fun and educational for the whole family. These destinations represent characteristic biotopes of the North Sea and have been carefully selected to give an insight into the size and wildlife of the North Sea.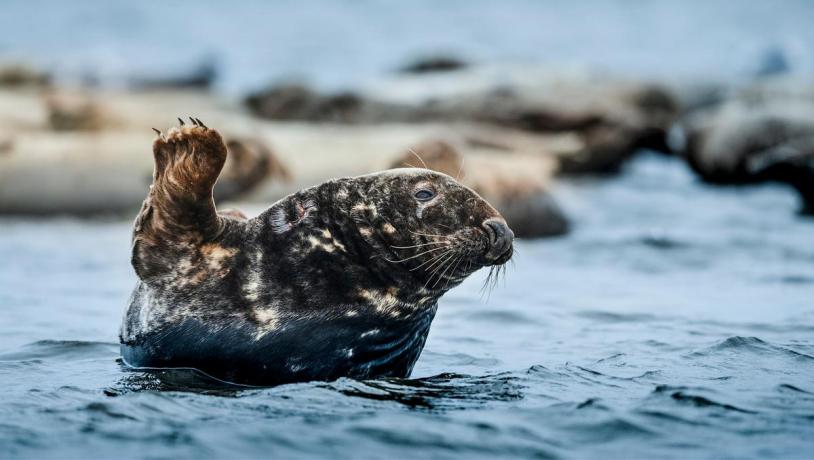 Destination Nordvestkysten
Feedings
At the Nordsøen Oceanarium you can experience the feeding of both the playful seals and the whimsical lumpfish in the impressive Oceanarium. It's an unforgettable experience for young and old alike.
Read more about:
Seal feeding
Lumpfish feeding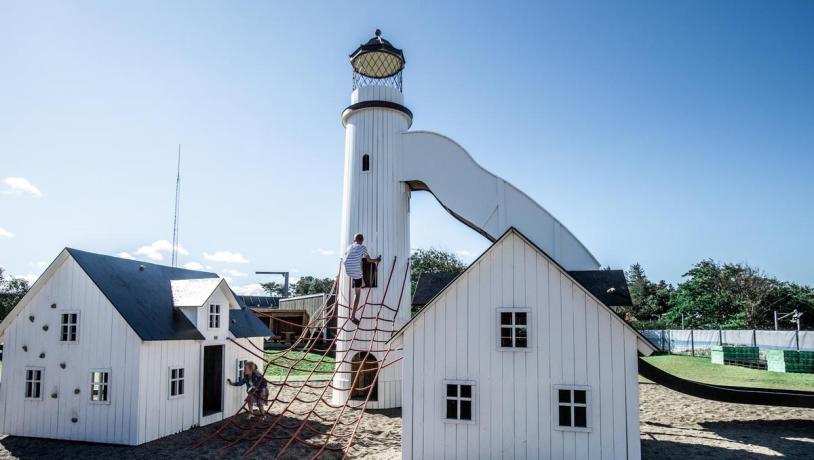 Destination Nordvestkysten
Outdoor play area
Nordsøen Oceanarium is not only a place to see fascinating sea creatures, but also a place for children to play and explore. The large and inviting outdoor play area is a popular destination for children to burn off energy and have fun for hours. While playing, children can also learn about marine ecosystems and life, as the play area is designed with an educational approach to play and learning.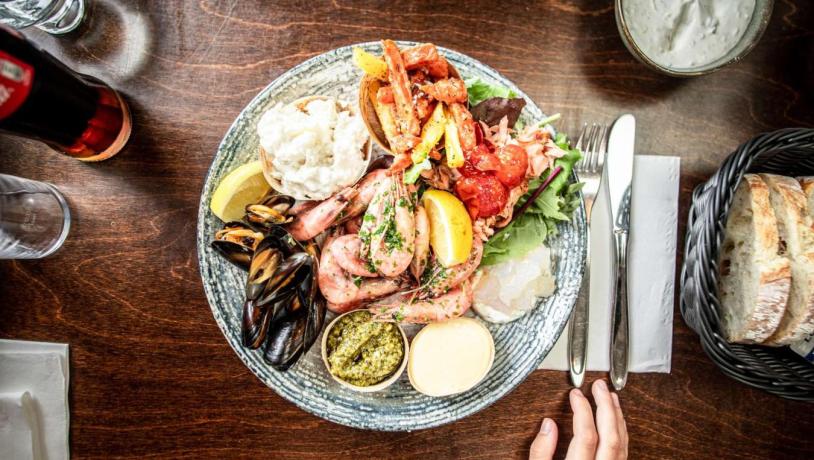 A sea of delights
You will be offered a wide range of exciting dishes in our eateries, including both fish dishes and other delicious options for the hungry. If you wish, you are also allowed to bring your own food.

Read more about the options below.
Events at Nordsøen Oceanarium
Nordsøen Oceanarium hosts exciting events all year round. Check out some of them here and plan your trip.