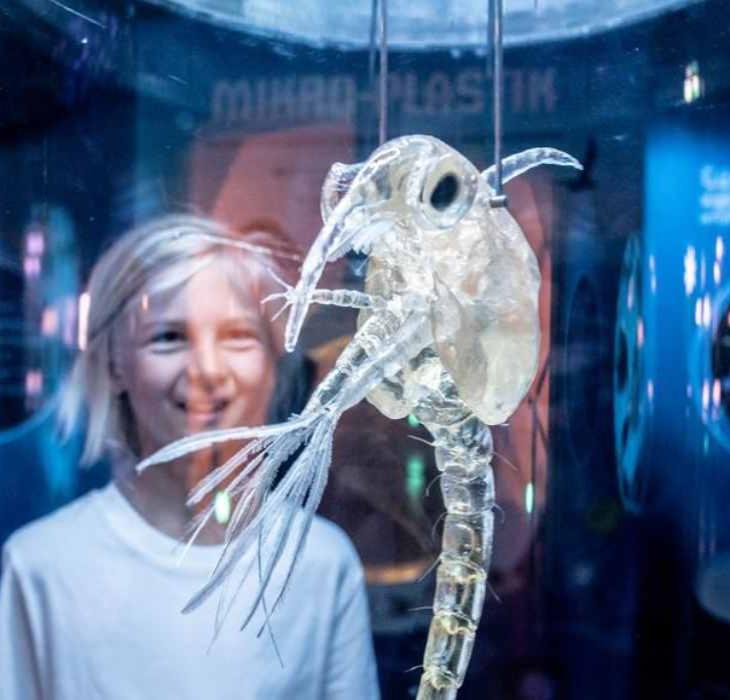 Nordsøen Oceanarium
Northern Europe's largest aquarium
Northern Europe's largest aquarium in Hirtshals offers an exciting adventure under the sea. The 10,000 m2 indoors, 6000 m2 outdoors, 75 aquariums and more than 7,000 fish and other sea creatures make for a full day's experience in the wet element. Guests can explore the secrets of the sea by diving to the bottom, crawling around the shipwreck, catching crabs with their bare hands and feeling the forces of nature. They can pat a starfish on the back, come face to face with a seal and search for North Sea gold. Great sea adventures await both inside and out.
Dive into the experiences:
Do you know about the lobster kindergarten?
A small one-room apartment in a "lobster kindergarten." This is how hundreds of tiny lobster larvae start life at the North Sea Oceanarium. Read more below.
Take the bus to the Nordsøen Oceanarium with NT
Easy, fast and convenient! Hop on the bus to the Nordsøen Oceanarium with Nordjyllands Trafikselskab and be taken right to your doorstep. While you're traveling greener, you can spend your time planning the Tour de Nordsøen, making bets on lunch in the café or simply recharging your batteries for an exciting day at sea. 
VisitNordvestkysten © 2023