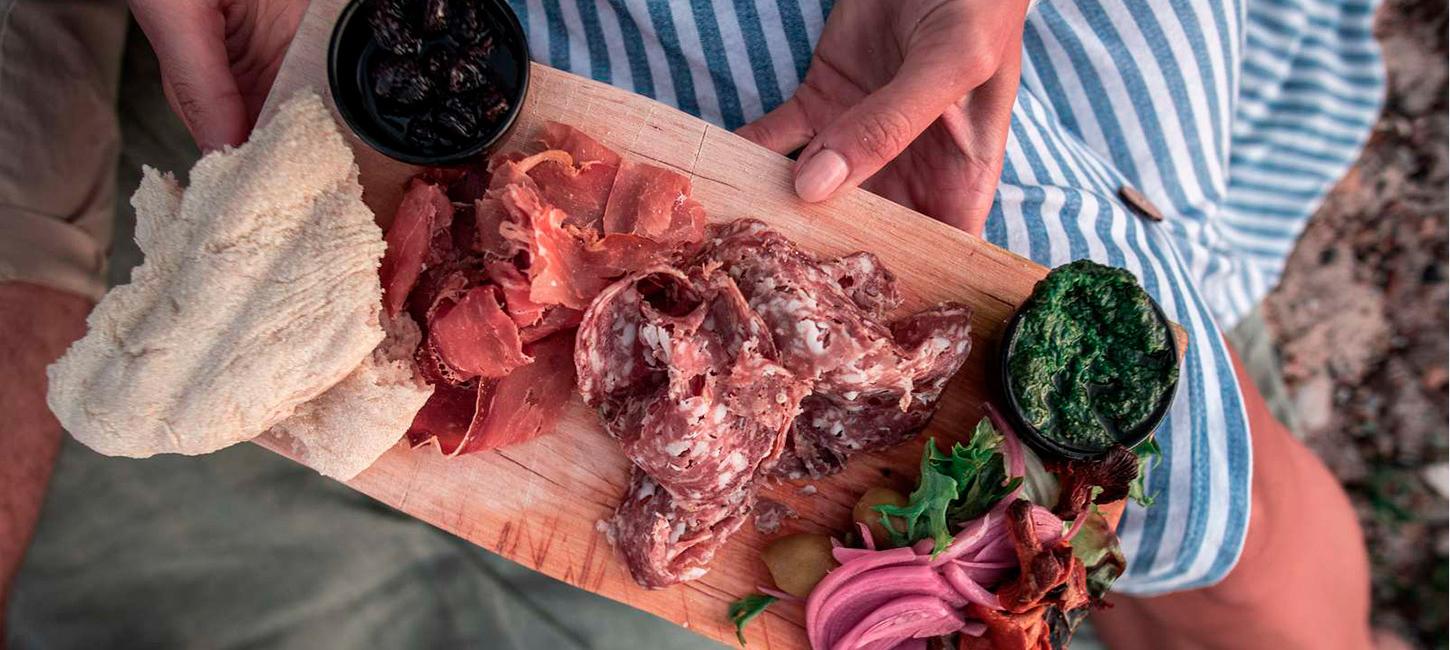 Local dishes and ingredients
Photo:
Destination Nordvestkysten
If you are into local taste experiences and like to know the history behind the commodities, you have come to the right place.
The local dairies at the northwest coast offer great taste experiences as well and are particularly proud of the craft that they are still practicing. You can buy many different and special products in the dairy shops. The cheese from the Ingstrup dairy is amongst others known for a pure and fresh taste which mirrors the rough and beautiful North Sea atmosphere. The bunker cheese from the Ingstrup dairy is an example of true Northern Jutland craftsmanship and is stored in a bunker from wartime next to the North Sea.
You must also taste the cheese Vesterhavsost which is stored near Bovbjerg and produced of the Thise dairy. It is based on ingredients delivered by farmers around the Bovbjerg lighthouse and is furthermore stored in salty sea air for 26 weeks. The cheese Vesterhavsost has an extremely delicate consistency and contains salt cristals which makes it an appealing culinary experience. Besides, the dairy won the Dairy Gourmet Award in 2008.
At the small private owned Aabybro dairy you find the award-winning Ryå ice cream and energy-dense ice cream. Ryå ice cream is produced with fresh, danish cream and tasty flavor additives, e.g. Bourbon vanilla from Madagascar and homemade nougat. The products are of the highest quality which is also reflected in the many gastronomic prices that the dairy in Aabybro has won over the years.
In Thy - in the middle of the nature reserve Vejlerne and not far away from the bird cliff Bulbjerg - you can visit Thy Øko-is. The organic ice cream is produced at the organic farm Nedergård which at the same time funtions as a farm shop.
VisitNordvestkysten © 2023
English