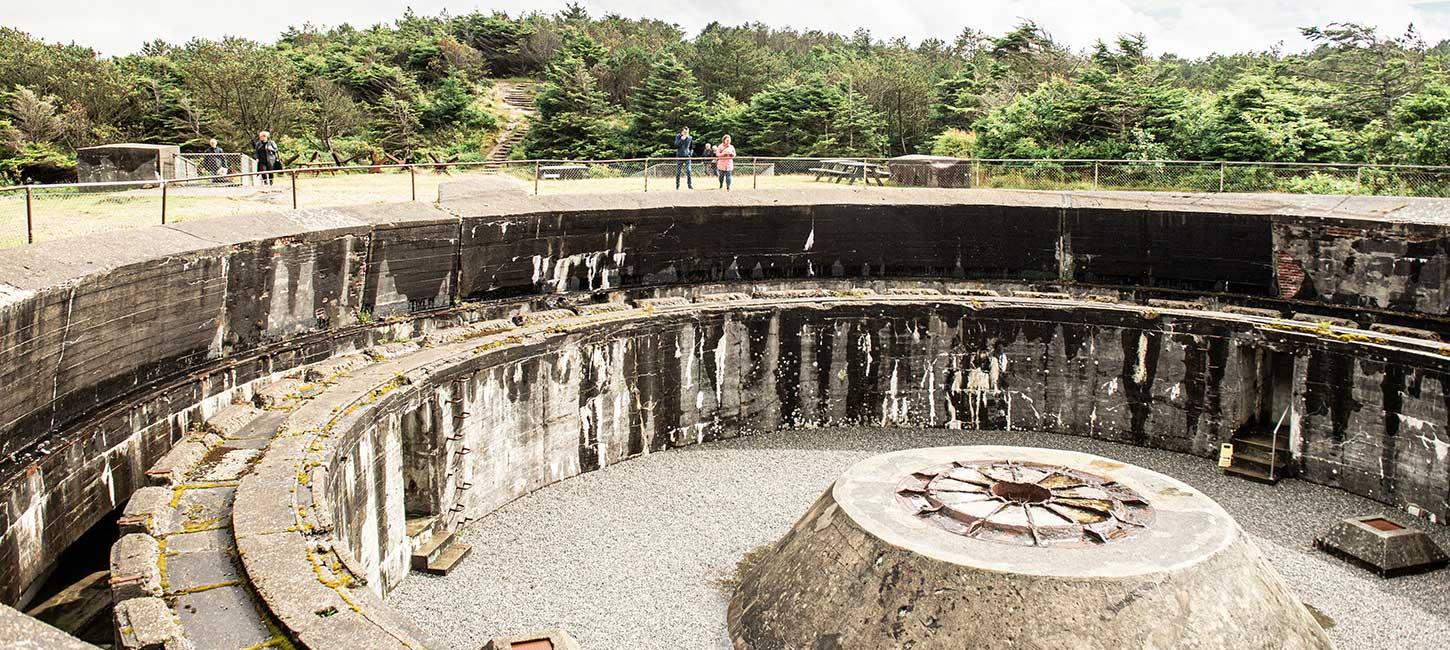 Cycle in the tracks of the occupying forces in Hanstholm
Photo:
Destination Nordvestkysten
Hanstholm offers an interesting history.
Go on an unique cycling tour around Hanstholm - the city where you can find a lot of tracks from World War II. Take your own bicycle or rent a bike from La Ola next to the museum.
At Bunkermuseum Hanstholm you can get a printed map or you can view the map here. With the map in your hands or on your phone, you can choose your own route around Hanstholm and the narrative gets unfolded on the homepage of the bunker museum, which contains pictures and stories, that increase your knowledge of the city's history.
Combine the tour with a visit at the bunker museum or let the bicycle tour be the cultural element of the holiday. The cycling tour gives you an understanding of Hanstholm and an insight into the life during the war. Visit the crater that is left of the house "Gamle Lines Hus" and get more knowledge of the German's siege and explore the bunker, the impressive battery "Hanstholm 1" or the Hanstholm lighthouse, which has been used as an observation post for many years.
Practical information
Where: Get a digital or physical map at the Bunkermuseum Hanstholm. The tour begins at the Bunkermuseum Hanstholm but can also be started from other places in Hanstholm, after which it is recommended to cycle to the next number on the map.
Duration: The bicycle tour in the tracks of the occupying forces takes about 2-3 hours, depending on how long you stop at each place.
Practical: Remember clothes that are suitable for changing weather conditions; a softshell jacket, a rain coat and a warm wool sweater - it makes the trip more fun in the cold months. Bathroom facilities can be found at the Bunkermuseum Hanstholm.
Rent a bicycle: Bicycles can be rented for 250,- per cycle at La Ola.
 
Contact information
Bunkermuseum Hanstholm
Molevej 29
DK-7730 Hanstholm
tel.:  +45 97 96 17 36