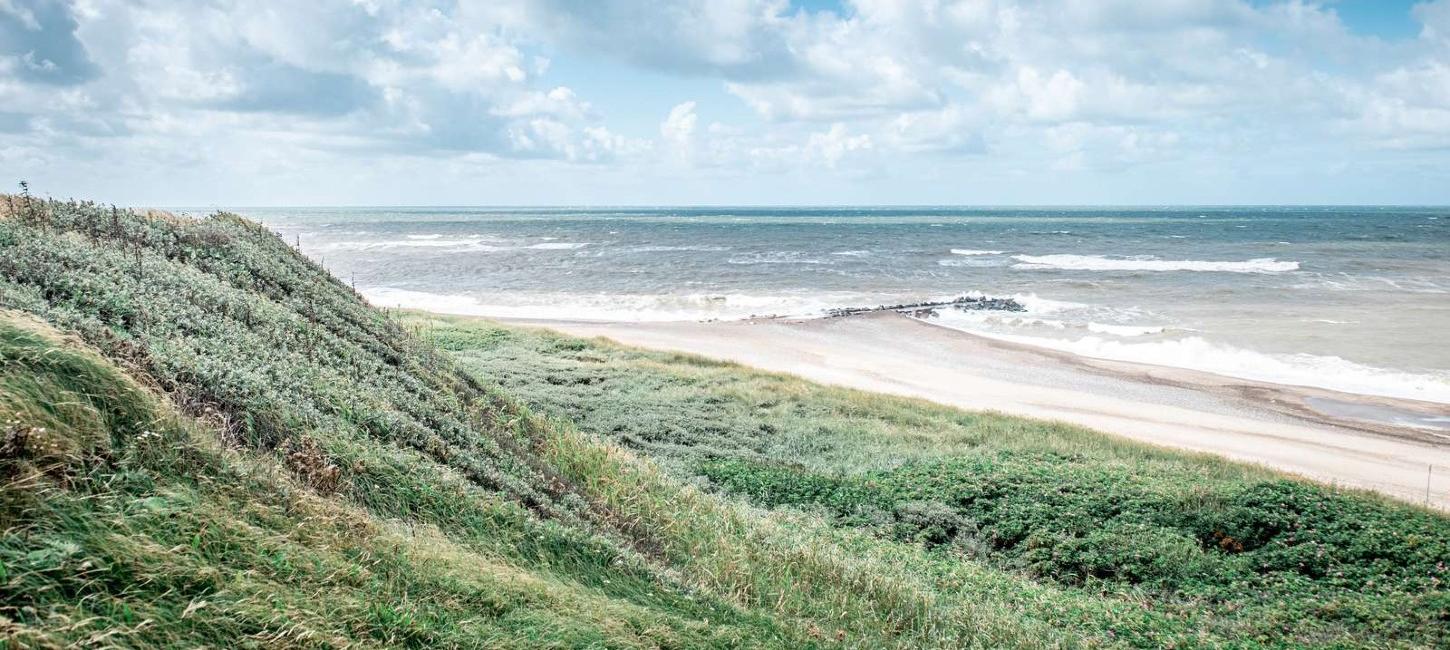 Nature experiences in Thyborøn
Photo:
Destination Nordvestkysten
The nature in and around Thyborøn is characterized by glacial landscapes and the often rough and windy North Sea. As a contrast to the coastal landscape, you will also experience the calmer Limfjord and beautiful dune plantations.
Vacation in beautiful natural surroundings
If you are looking for a fast-paced and active vacation in the nature, you can visit Klosterheden Plantation and try Denmark's longest MTB track, which is no less than 50 km long. The nature at Thyborøn also offers fantastic viewpoints. For example, you will experience a view beyond the ordinary when you look over the North Sea from the top of Bovbjerg Klint.
If you are vacationing in Thyborøn, you do not have to go far to find great nature experiences. The Iron Coast, as the coastline from Thyborøn to Hvide Sande is called, is wild and untamed, but also impressive. On the northernmost stretch from Thyborøn to Bovbjerg you will experience the Høfderne, which is one of the Iron Coast's hallmarks. Along the coastline you will also find beautiful beaches, which are definitely worth a visit on a hot summer's day.