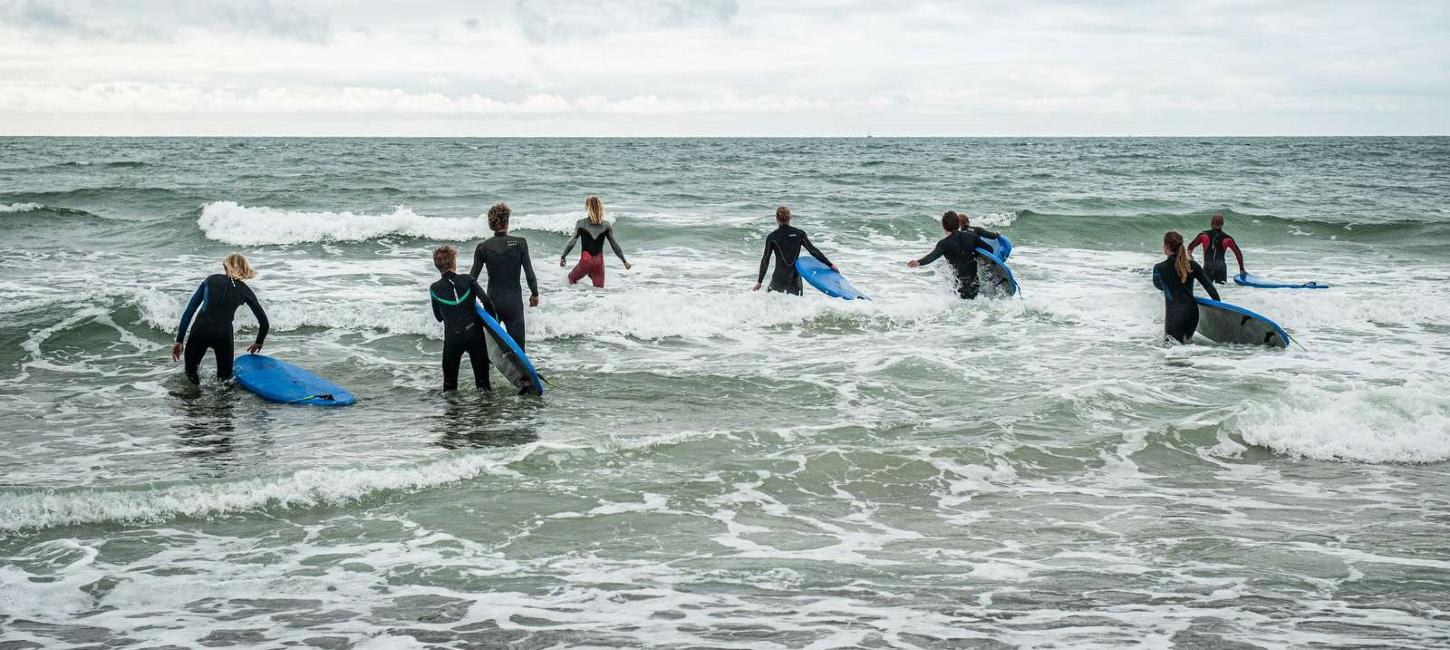 Active vacation in Thyborøn
Photo:
Destination Nordvestkysten
Thyborøn may be best known for its large fishing port, but the town and surrounding area nevertheless offer fantastic natural surroundings that invite you to enjoy fun and challenging activities for your vacation.
If you are into active vacations, you can with good reason spend your holiday in Thyborøn or the surrounding area. Here you can go on safari in the Limfjord, surf on the North Sea, hike along the fantastic coastline and even rappel down the iconic Bovbjerg Lighthouse, just to mention a few suggestions.
Experiences for your active vacation in Thyborøn
In the list below you will find a number of suggestions for activities you can try during your vacation in Thyborøn.