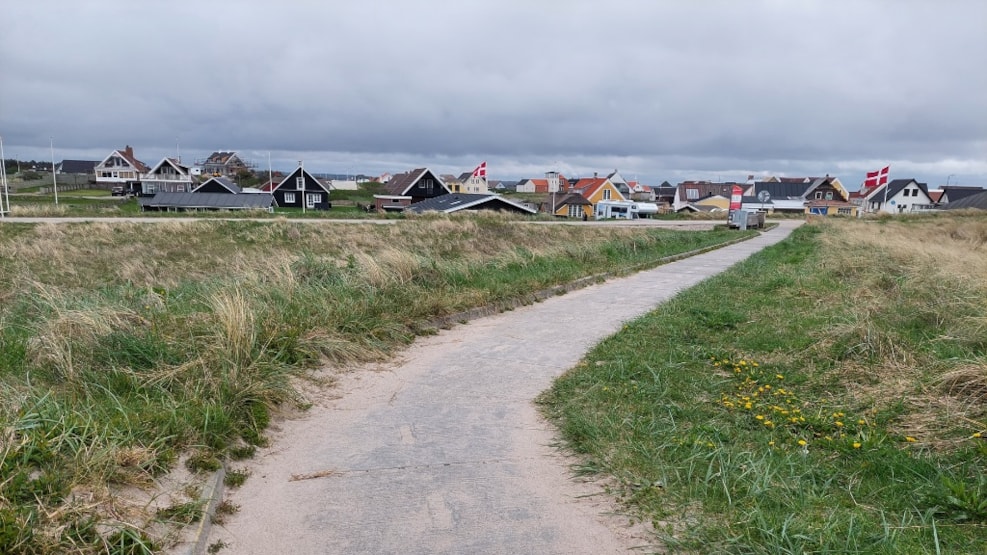 West Coast Path: Agger - Bulbjerg, Thy National Park
The West Coast Trail Agger-Bulbjerg is approximately 80 kilometers long. The trail is both a walking and cycling route.
Follow the route in one stretch or in smaller stages.
In several places you follow the old rescue route.
The cycle route continues south to the border and north to Skagen.
The hiking route is marked with wooden poles with the lifeboat as logo. The hiking route follows the old rescue route on large stretches.
The cycle route is marked with blue and white metal signs with the number 1. The cycle route follows small public roads or forest roads.
Dark Sky in Vigsø: Experience a dark night sky without light pollution. The stretch between Lildstrand and Bulbjerg is approved as a Dark Sky area, where on clear nights you can really enjoy the view of the Milky Way.
Accommodation options along the West Coast Path
Campsites or on primitive campsites. The latter are often without water, and in some cases without toilet.
Where there is a shelter, this is shown with a special signature.

Below you can download the Danish Nature Agency folds over the West Coast Path Agger - Bulbjerg.