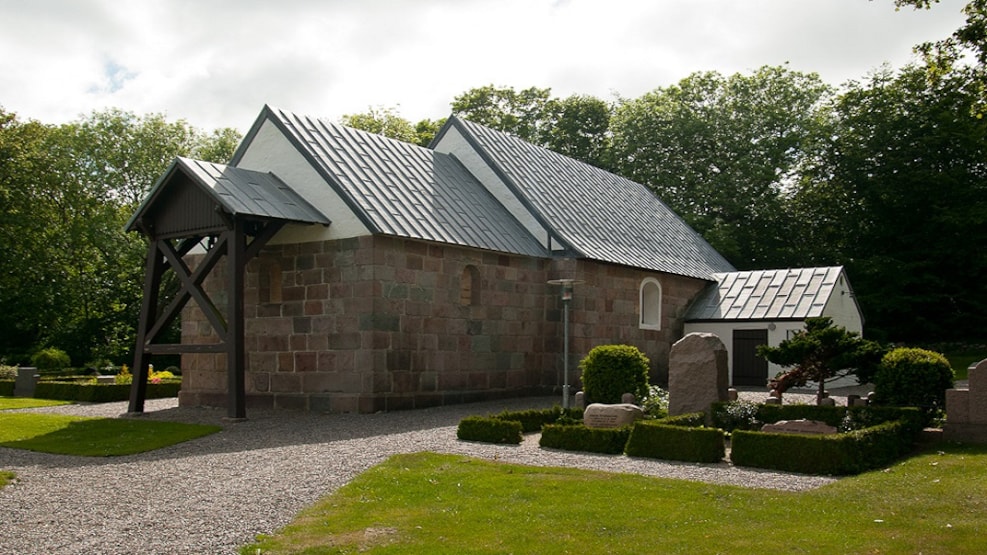 Visby Church
Die Dorfkirche Visby Kirche in Thy besteht aus einem romanischen Langhaus, Chor und Vorhalle aus der Zeit um 1880.
Visby Church was originally consecrated to John the Baptist.
The bell is cast by P.P. Meilstrup, Randers, in 1849.
The chancel arch has unequal profiled stone. The ceiling is beams and boards. Lock from the 18th century on front door.
The altar table is built of granite blocks. In the table top there is a saint's tomb.
The baptismal font is of the thybo type. The baptismal font is of more recent date.
The pulpit is from 1627.
Chancel crucifix from 1450-1500.
The benches were renewed in 1932 with the old benches as a model.