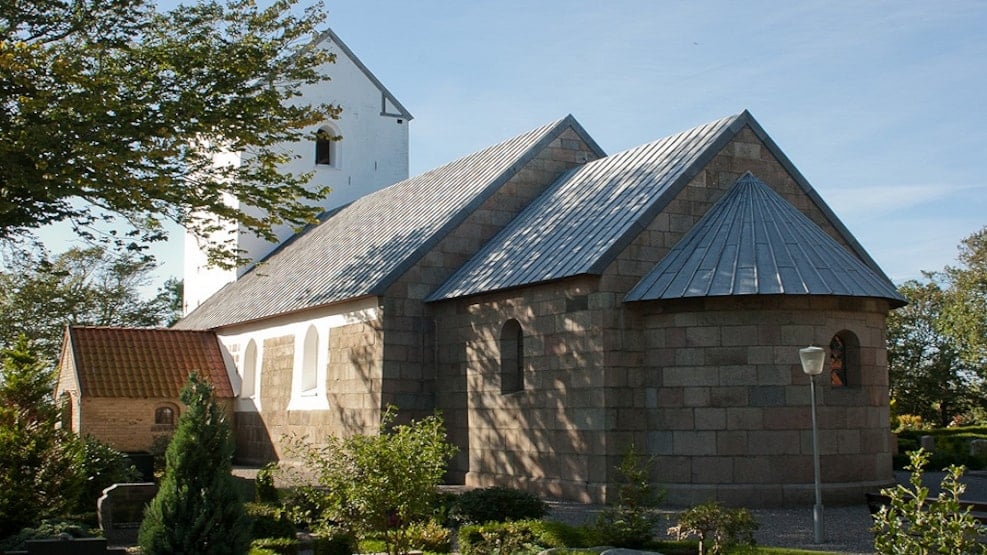 Villerslev Church
The village church Villerslev Church in Thy consists of a Romanesque nave, choir and apse.
The choir and apse were converted during a major renovation of the church in 1910.
The tower is late Gothic. It is built of square stones at the bottom and otherwise of yellow monk stones.
The porch is of more recent date. The roof of the porch is tiled, while the other parts of the building are leaded.
The church bell was cast by S. Frich's Successor, Aarhus, 1887.
There is a flat beamed ceiling in both the nave and chancel, while the tower room has had a vault.
The altar table is Romanesque and consists of granite blocks from the 16th century.
The altarpieces are from 1613.
The baptismal font is Romanesque and made of granite.
The pulpit is from 1627.
The sound heaven is at the same time as the pulpit and has the same basic form as this.