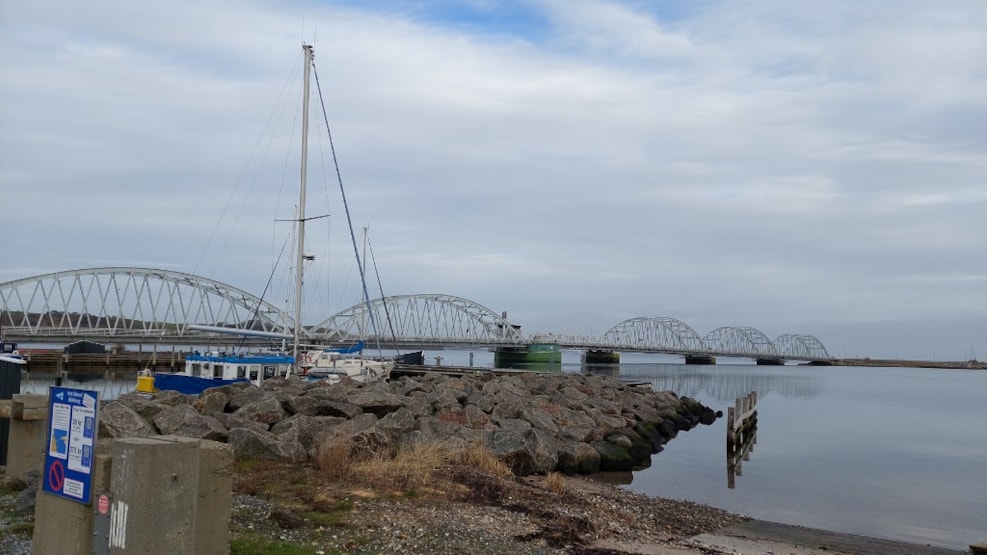 Vildsundbroen (Vildsund Bridge)
The Vildsund bridge over the Limfjord between Thy and Mors by Vildsund is an arch bridge with a flap, which makes it possible for ship traffic to sail through.
The Vildsund bridge is a bascule bridge, built in 1939, by Thisted County.
The bridge is 381 meters long. 
The bridge was officially inaugurated by King Christian X. 
VisitNordvestkysten © 2023