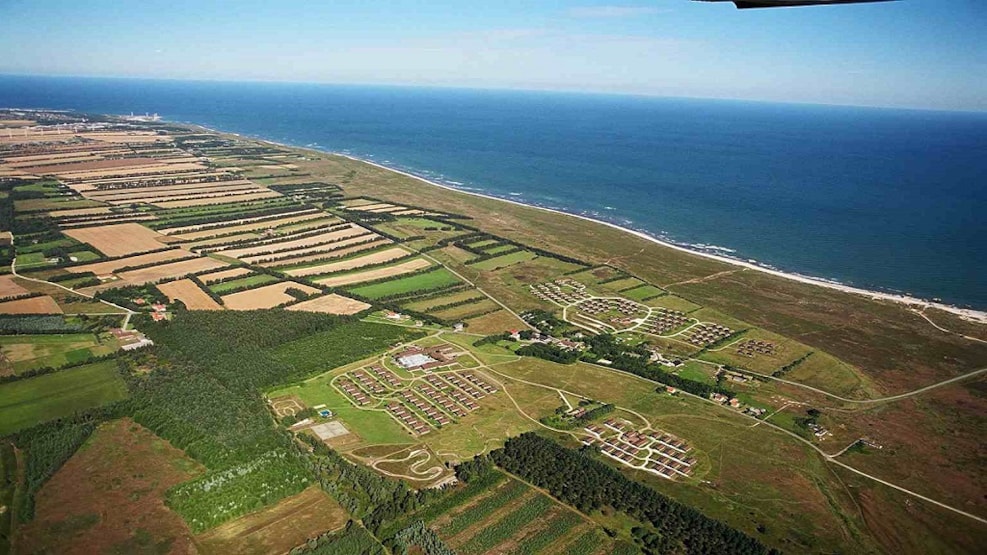 Vigsø Feriecenter
Vigsø Feriecenter, Northwest of Hanstholm, located near the west coast and in the wildnature, you have a view as far the eye can see and hear the roar of the waves and winds whistling. 
Or the opposite if the weather permits, calm and utter silence, where you only hear the birds sing.
South of Hanstholm is Thy National Park, 24,370 hectares, stretching for an up to 12 km wide belt along the west coast from Agger to Hanstholm. The National Park includes coastal,dunes and lakes.

By Vigsø and Hanstholm you can find relics from World War 2, among others. "Atlantic Wall", stretching 9 km along the coast at Vigsoe and Hanstholm

Thy boasts of long white sandy beaches along the West Coast, beautiful seaside resorts by the Limfjord and the two cleanest lakes in Denmark, Nors lake and Vandet lake, which is a popularseaside resort for the whole family.

The flat landscape of Thy with picturesque trails and country roadsare ideal for long and short trips on bike or on foot. Try the new biketrails along the National Park, from Hanstholm to Klitmøller or one of the many other tours.

Hanstholm and Thy is a paradise for anglers with the opportunity torelax with a fishing rod in the fjord or in the lakes. Or you canchallenge themselves on the "Yellow Reefs " - one of Europe's best seafishing spots.
VisitNordvestkysten © 2023