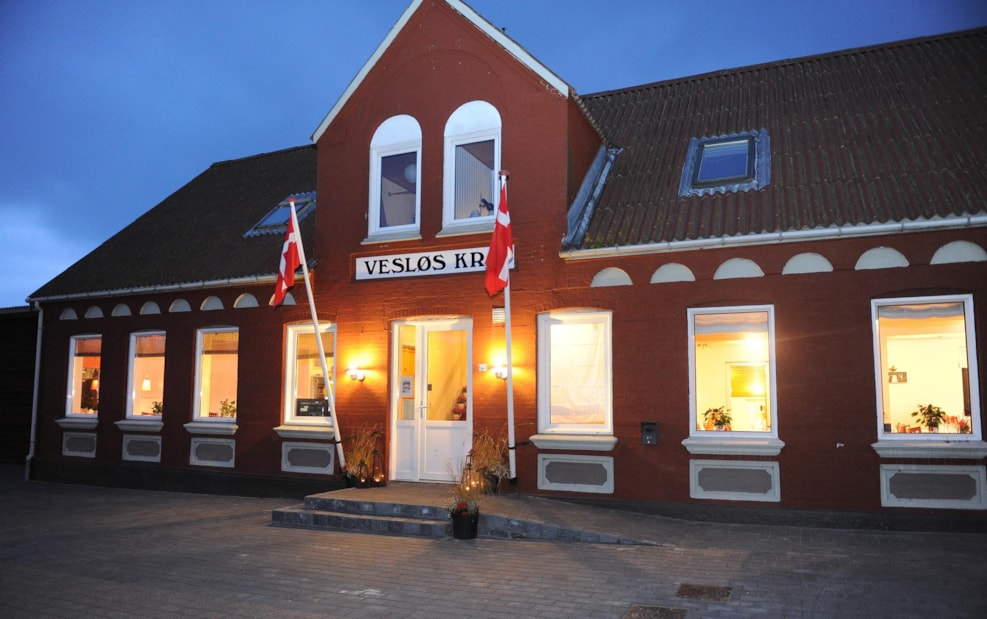 Vesløs Kro - Inn
Vesløs Kro is a cozy restaurant with a wonderful original inn atmosphere in lovely rooms.
Here we serve traditional food, highly topped open sandwiches and homemade desserts.
Vesløs Kro is located between Thisted and Fjerritslev in the small former station town, Vesløs. Here is high to the sky, and you are close to National Park Thy and the beautiful Vejler with the great bird life.
The inn, which has served as a eatery since 1904, is located in the heart of the city and is definitely worth a visit.
We have room for companies up to 100 people.
We are open for events all week, all year round.