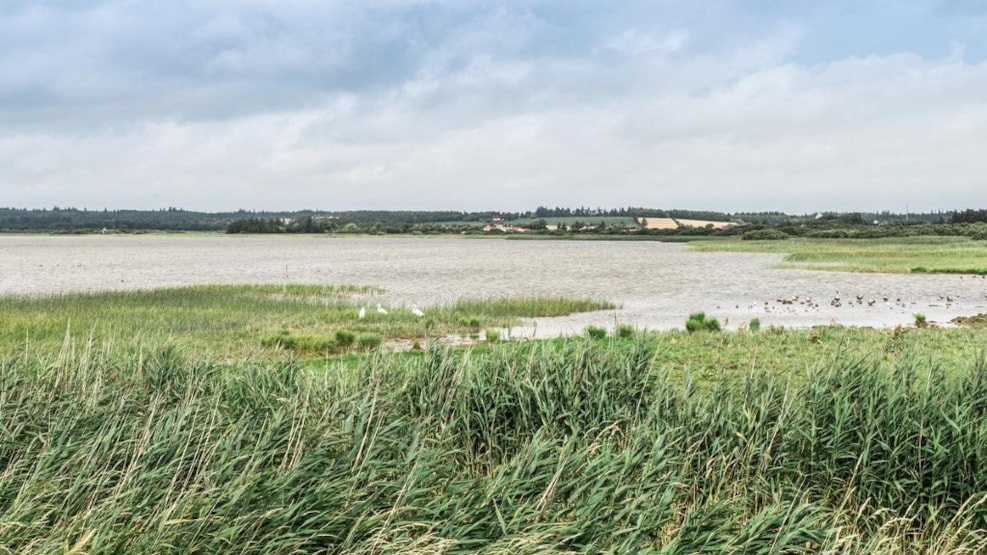 Vejlerne in Han Herred
Vejlerne is Northern Europe's largest bird sanctuary and one of the most important areas for breeding and resting waterfowl.
When the silhouette of the eagle appears above the Bygholm meadow, thousands of migrating birds are frightened and terrified. Sometimes, it seems as if the eagles fly a round just to enjoy the effect, they have on other birds, the whirr of wings when they take off....
Vejlerne covers an area of 6000 hectares, which, originally, were under sea level. It covers Denmark's largest reed areas and some of the largest tidal meadows in the country. Here you will find Denmark's largest population of greylags, reed hawks, terns, bitterns, cranes, white-tailed eagles and peregrine falcons. The otter has here one of its very few habitats in this country.
Vejlernes Naturcenter, which has been built recently, is situated direct to the main road no. 11/29 and consists of a main building with an exhibition about Vejlerne and the birds and flora in the area. From the main building there is a catwalk across the Channel to the cabin with a wide view. Through the large installed telescope you can observe the area closely. In the buildings you will also find electronic information screens to use when classifying birds and plants.
The centre is available to disabled people, and you will find public toilets in the buildings.