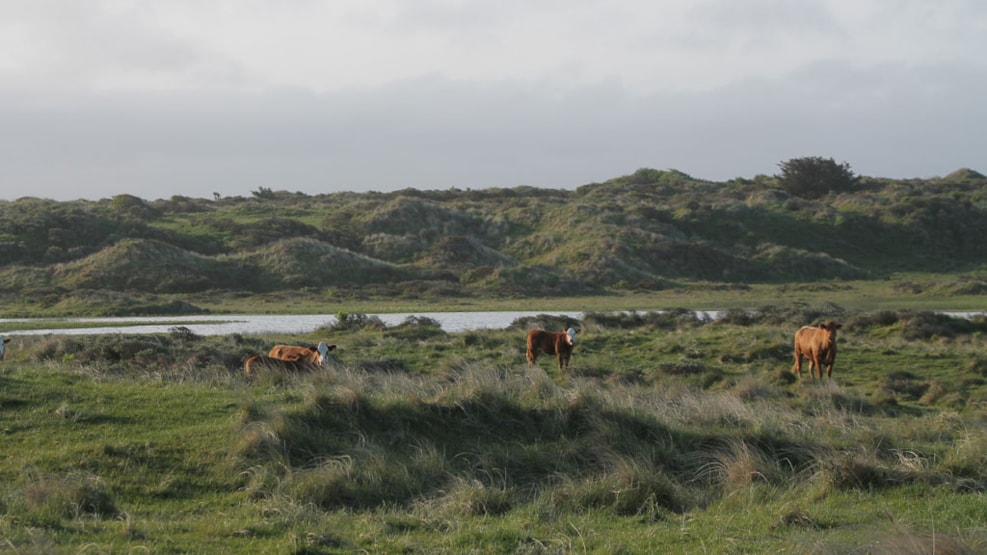 Vandplasken (protected area)
Vandplasken is located at Kærsgård Strand (beach) and has a very special animal and plant life. During autumn you can here experience the special natural phenomenon of starling murmuration.
The lobelia lake "Vandplasken" is declared special nature area of scientific interest due to its location in the unaffected and protected dune area. The area around Kærsgård Strand (beach), "Vandplasken" and Liver Å is a varied landscape of dunes, partly located on an elevated seabed and partly on top of the Stone Age sea coastline. The dunes are predominantly calcareous and very species-rich. Cattle graze the area and there is no public access in the fence.
From the Stone Age Sea's old cliff "Lien", the bird interested has a good view of "Vandplasken".
VisitNordvestkysten © 2023