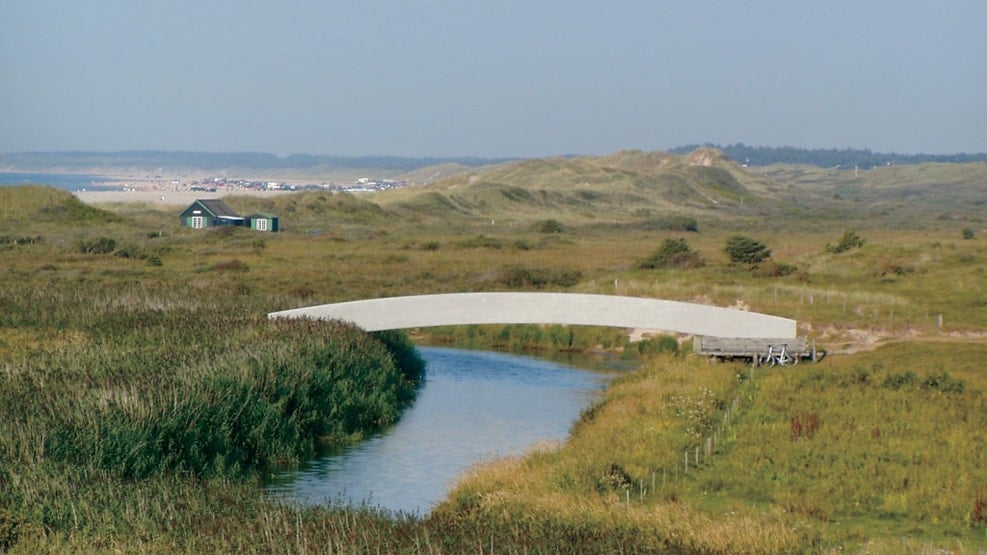 Uggerby River
Uggerby Å (Uggerby Creek)
The 66 km long creek winds its way through the area of Hjørring, Sindal, Mosbjerg, Bindslev and Uggerby. The source of the creek is located just south of Hjørring in Sterup and it ends in Tannisbugten between Hirtshals and Tversted.
You can sail with canoe from Ilbro until Tannisbugten, a 50 km long trip through beautiful nature. In Bindslev you find the old powerhouse  and it is defiantly worth a visit. Here you are able to read about the history and how the machines worked. You will also find a great nature playground for the little ones.
Download the folder Sejlads på Uggerby Å (Note the information is in Danish, but the map is very use full)

See map of Uggerby Å
The Uggerby Å cup is held every year a weekend i September and is a fishing competition and everyone is welcome.
Sailing with canoe
A tripon Uggerby Creek is a lovely experience in the Danish nature, and you should not cheat yourself of the possibility if you are the area. On your journey towards the sea you will find several possibilities for staying in primitive campsites in Bindslev, Mosbjerg and Sindal Marina. The season is from 1st of May to the 30th of September.
Rent your canoe:
Uggerby Kanofart Phone: 98 97 53 04 or visit their website
A35 Sindal Camping og kanoudlejning phone: 98 93 65 30 or visit their website
If you bring your own canoe you can rent a guestcard.
Uggerby Creek is one of the best fishing location in the Top of Denmark. There are marked areas where fishing is allowed, but remember to have a valid fishing license and a day or week pass to fish in Uggerby Creek. The creek is protected from the 16th of November until 15th of January.
Day or week pass to fish in Uggerby Creek can be purchased here:
Hirtshals Turistbureau
Dalsagervej 1
9850 Hirtshals.
Brasholt
Jagt - Fiskeri - Outdoor
Vandværksvej 29
9800 Hjørring
By your fish licences here here
VisitNordvestkysten © 2023