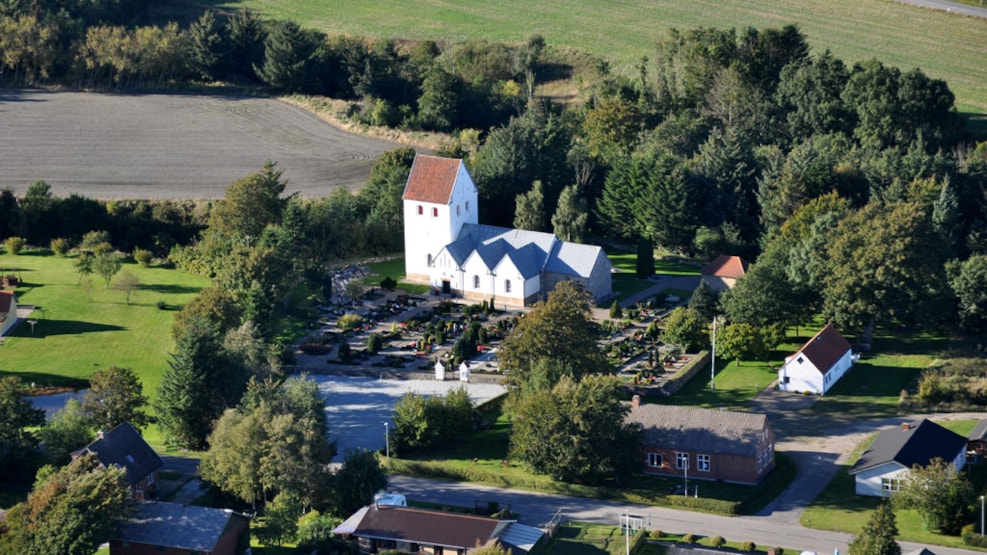 Uggerby Kirke (Church)
Uggerby Church is a part of Tversted-Uggerby parish and is dated back to the 12. Century.
The church is made of boulders and is an ordinary Romanesque village church.
The church was in 1923-1925 renovated so the tower and the aisle were facing west. Back then the stern was moved in front of the church, so it was made possible for all visitors to see the alter. The choir was partly made in to a minister room.
The bell of the church is from year 1473 but in 1917 the bell was molded because of cracks.
In 2007 the church went through renovations. The choir was moved back to its originally place which meant that the minister room were removed, and the choir was open for an alter with room for kneeling. All the tiles in the church were changed and the interiors was whitewashed.
The renovation of the church created more space in the church and made more room for concerts and different arrangements.
VisitNordvestkysten © 2023