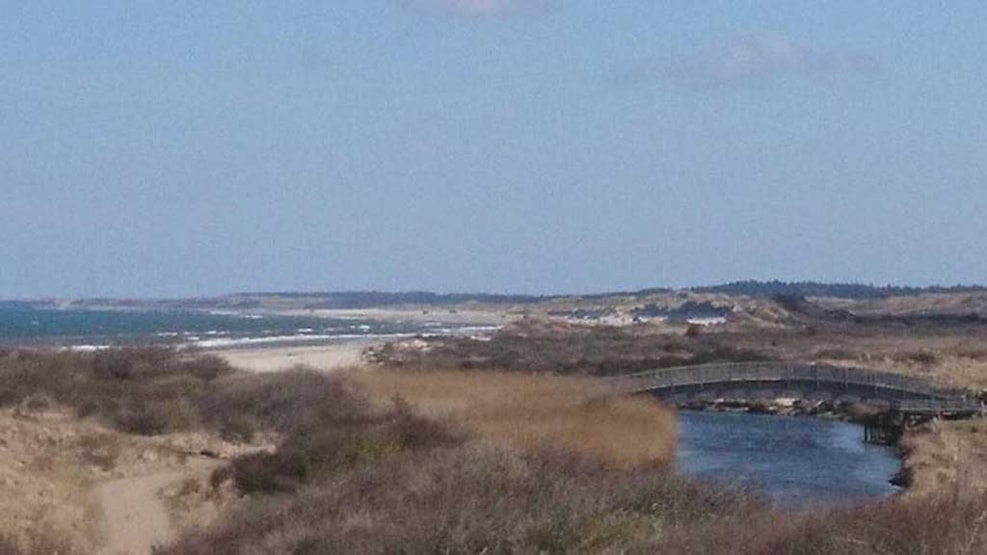 Tversted Å, Tversted (Creek)
The creek in Tversted is located 15 km outside of Hirtshals and is a very lovely little creek.
Between the town of Tversted and the ocean of the west coast you will find the beautiful creek. The creek goes through a beautiful dune plantation and goes towards Tannisbugt (the bay). Along the creek there grows a lot of trees and thick bushed.
The creek is close to town and coast and it is therefore easy to go exploring in this lovely area and the town of Tversted and its many possibilities.
If you are in to nature and similar areas such as the creek there is a lot of nearby nature area. Close to the creek you will find the dune plantation of Tversted, the plantation of Uggerby, Uggerby creek where it is ideal go sailing in a canoe during the summer period. Uggerby Kanofart rents canoes during the summer period.
The area is the perfect location for exploring in the landscape and enjoy the rich life of plants and birds who live in the area. All year long this place is a perfect place to experience birds and during the spring and fall you can experience the amazing natural phenomena Black Sun.
Currently it is forbidden to fish in the creek.
For more information about the creek click here.
VisitNordvestkysten © 2023