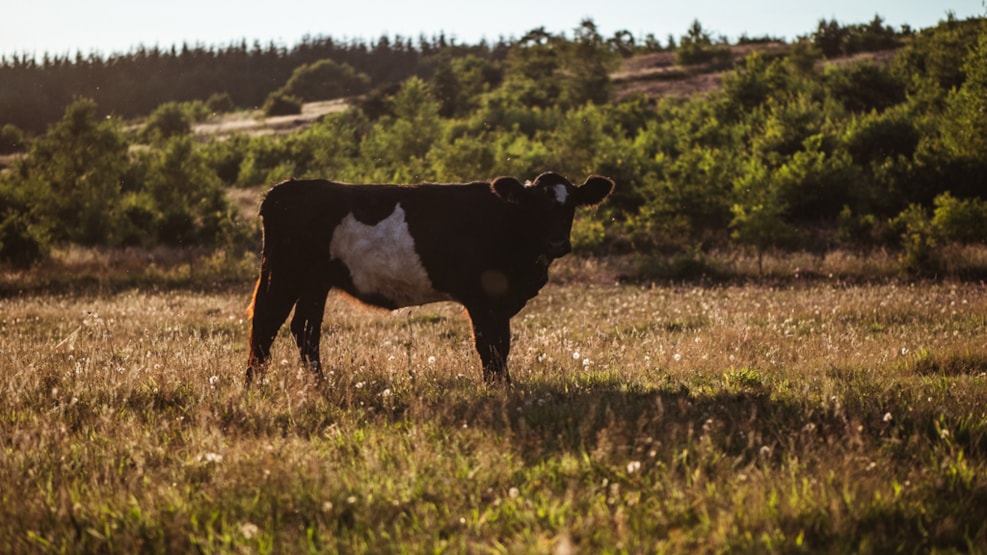 Treshøje Gårdbutik
At Treshøje Gårdbutik, animal welfare, nature care and ecology are paramount. The farm shop, which is located at Holmsø Hede, close to Fosdalen, offers local produce of the highest quality. Whether you want freshly baked sourdough bread from our own bakery, free-range poultry, organic beef or natural meat, you can be sure to get a unique taste experience.
At Treshøje Gårdbutik, we help you increase your access to the best local produce, which is filled with the good taste of North Jutland. You order your favorite cuts on the webshop, and we deliver the goods to you at your holiday address.
With our webshop, we want our customers and guests in the area to have access to wonderful dining experiences through the range of products we offer, and at the same time we want to support the importance of taking care of and nurturing the nature that we all depend on and are a big part of.
The cattle are nature caretakers on the large, protected nature areas that they graze. They ensure that nature is beautiful and accessible and support healthy biodiversity. Green and sustainable. They stay mostly on grass, which provides happy cows and good animal welfare. The animals are grass-fed and feed on wild herbs and flowers, which give a nice flavor to the meat. The cattle are slaughtered when they are the right age, and we prioritize that the beef matures the right time before it comes to our webshop. This gives the meat the optimal structure and tenderness.
The farm shop sells only Danish meat. Natural meat from the Galloway breed, which is particularly suitable for caring for nature here on the farm and the moors at Fosdalen, and breeding of Danish, organic cattle from the meaty Limousine breed, which cares for the large protected nature areas on the Vejlerne Nature Reserve - Aage V. Jensens Fonde.
In addition, our product range consists of large meaty ducks, turkeys and chickens raised outdoors in nature close to Rubjerg Knude and Nr. Lyngby as well as sourdough bread from our own bakery.
VisitNordvestkysten © 2023