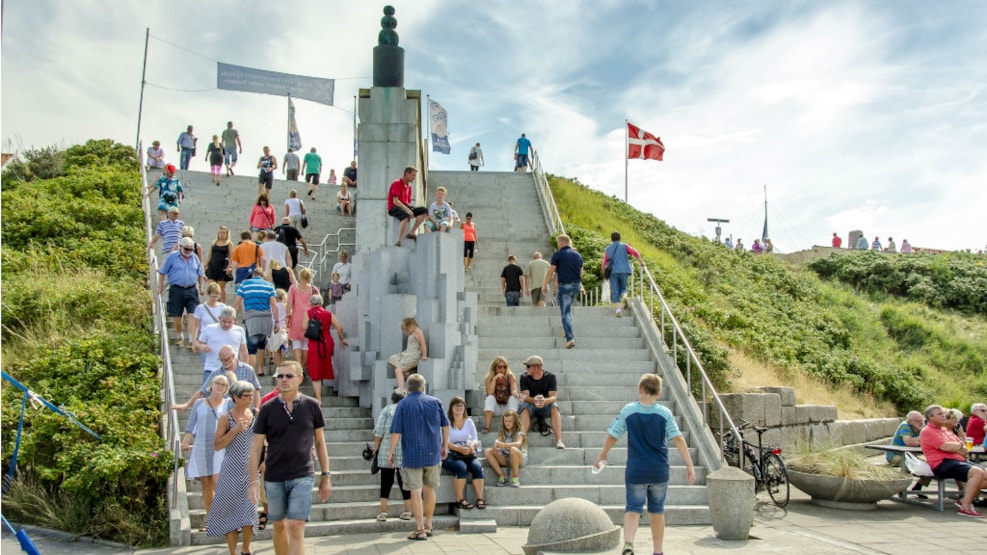 Trappen (stairway b/w the town and the port)
In Hirtshals the harbor and the town are connected by the beautoful monuments 'Trappen' and 'Den Grønne Plads'.
"Trappen" is formed as a beating of the waves that unites "Den Grønne Plads" with the North Sea, "up" and "down".
This provides a number of experiences, and from "The Pier" in the middle there is a great view.

The artists Dorte Dahlin and Mogens Møller in conjunction with Hirtshals local authority have created the stairway/sculpture.
The monument 'Trappen' and 'Den Grønne Plads' of the stairs are to be finished in 2019. The monument called "By, Bølge & Strandkant", meaning "City, Wave and Beach" will connect the Port, the beach and the ocean.
The renwevel will be a place where you can enjoy the view of the sea and harbor or enjoy the many activities in town. The whole area by Trappen and Den Grønne Plads are connected by the work and are to create a connection between the trade street and the harbor.
VisitNordvestkysten © 2023