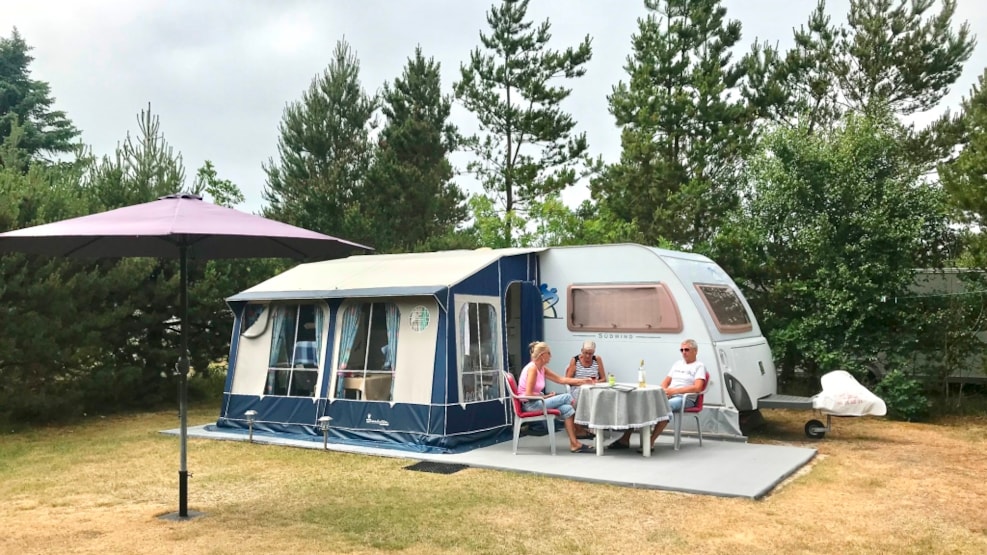 Tranum Klit Camping
Do you and your family need a break from a busy life. If so, Tranum Klit Camping has the right surroundings.
Our big camping units are surrounded by trees and you will be sitting among oaks and pines as you hear the sounds from "Vesterhavet" as we call the North Sea. From the west side of the camping site there is a path leading you directly to the sea. This is your chance to relax and enjoy the silence.
With our location Tranum Klit Camping is the ideal base for an active family vacation with short distance to one of the best mountain bike paths in the country. The "Tranum Klit Bike Path" is just outside your door along with spectacular hiking paths. If you are unable to bring your own bike we rent both mountain bikes and standard bikes.
We have a small shop where you can by ice cream, soda drinks, beer and other things you might need. Every morning from eight o'clock we have warm rolls available for you.
During the season we will arrange different events, all which will be announced on our FaceBook page and at the information board at the reception.
We are looking forward to welcoming you at Tranum Klit Camping.
VisitNordvestkysten © 2023