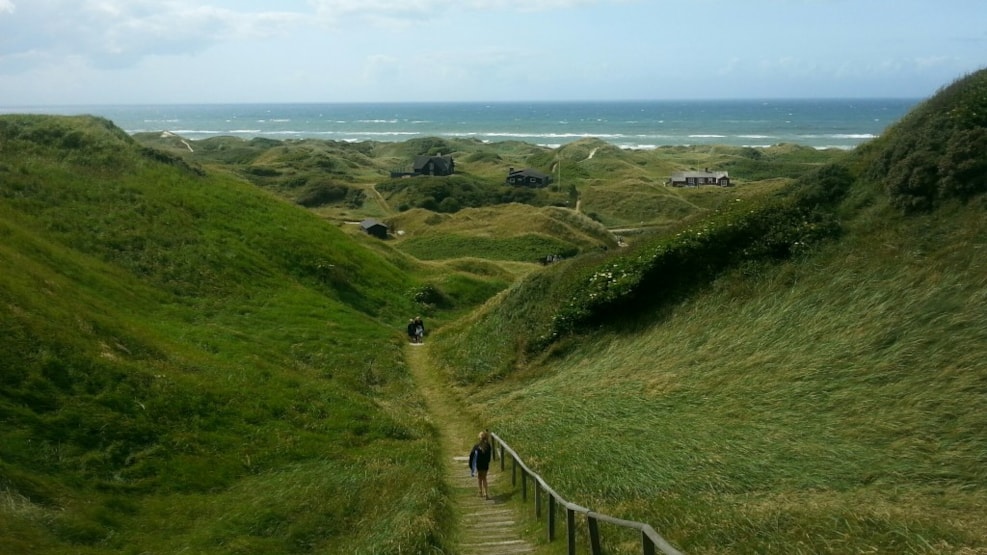 Trail 100 - Løkken-Blokhus
Trail 100 is a trail system along the North Sea from Blokhus to Løkken, which is suitable for hikers, cyclists, mountain bikers and runners. Trail 100 is available as a leaflet and can be purchased at many of the accommodations in the area.
Trail 100 system between Løkken and Blokhus
The mail trail - Trail 100 - runs along the coastline, whereas Trail 1 through 40 takes you from Trail 100 to the beach.
The trails are marked with numbers on poles and may be found from the beach through signs with trail numbers. On a part af Trail 100, you can also find the North Sea Trail.
At the tourist office in Blokhus you can buy the card with Sti 100 to DKK 5.
VisitNordvestkysten © 2023