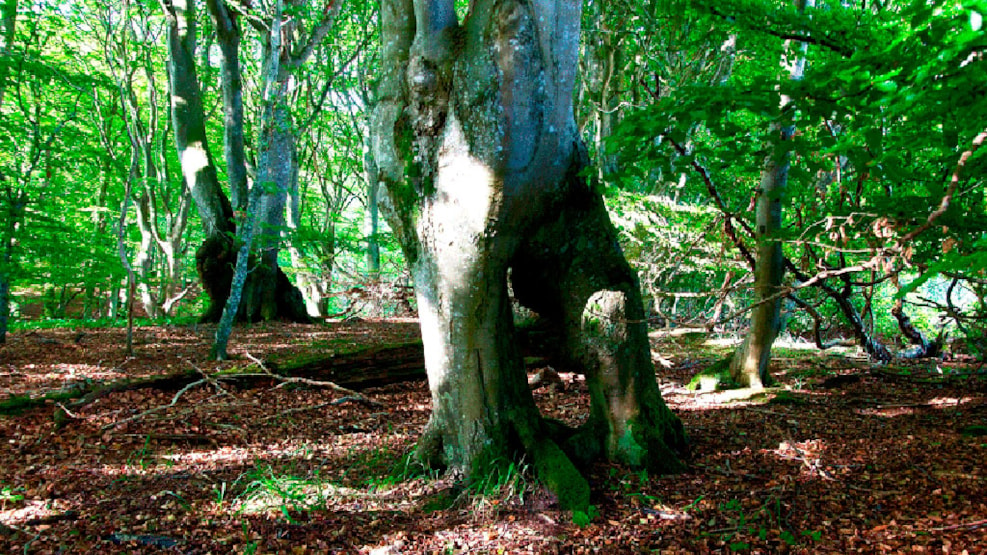 The Track at Odden
The track is a 2.2 km long and hilly route marked with yellow arrows. You are encouraged to follow the track, as the low areas in the forest can be very muddy. However, it is allowed to go anywhere in the forest. In particular, the southern end of the forest is also worth a visit. Have a nice walk.
The track starts at Herregården Odden (the Manor) and goes south through the forest. The landscape is a lateral moraine, where the meltwater from the last ice age has created deep valleys. You can see traces from the 7,000-year-old coastline just north of Herregården Odden. The forest are a varied deciduous forest with a varied flora and fauna.
Sturdy footwear is recommended. Dogs must be leashed.
VisitNordvestkysten © 2023