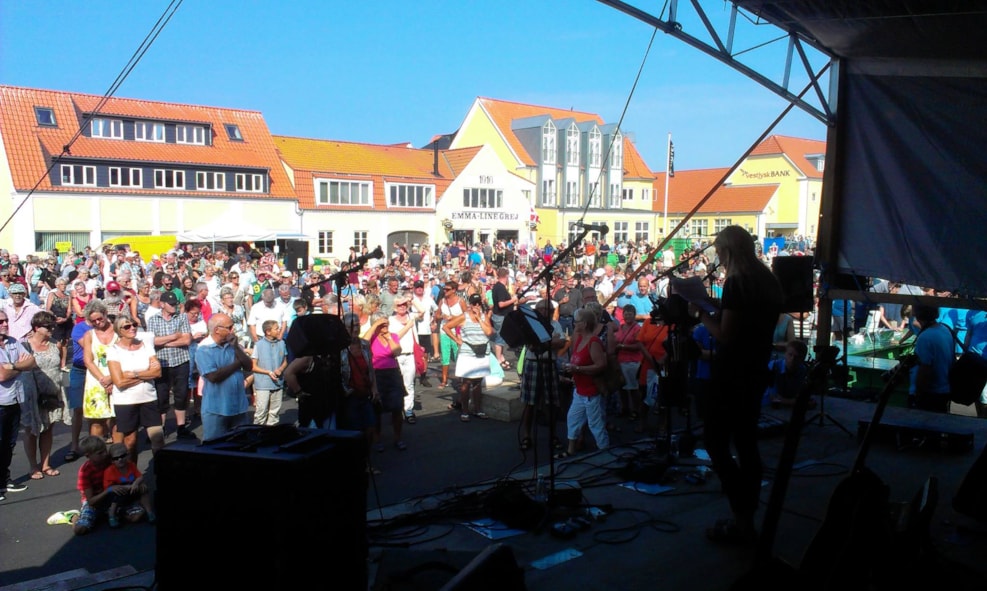 Thyborøn - trade and cultural environment
Thyborøn must be said to have grown since 1879, when 9 houses formed what was called Thyborøn. This cozy little community, located at the tip of Harboøre Tange by the North Sea, has developed a lot since then.
Today, Thyborøn is a place that attracts many foreign and Danish tourists every year.
The city's largest source of income comes from the port and fishing industry, which has managed to combine with tourism.
Make a good bargain and eat well in Thyborøn
From the harbor you can along the shopping street Bredgade shop clothes, shoes, toys and much more in the many cozy shops.
Around the city you will find a number of cafes and restaurants where you can, for example, enjoy delicious fish dishes and other good food from the local area.
Every year, Fish Day is held in Thyborøn. Fishing Day is a big city party where everyone is welcome. Here you can, when the entrance fee is paid, eat your fill in various tastings of delicious fish and enjoy the music, which is provided by "Tørfisk", among other things.
"Tørfisk" is a local band from Thyborøn, and the tradition is that they play every year for Fiskedagen. The band is nationally known for especially the song VLTJ - the song about the railway that runs from Vemb over Lemvig to Thyborøn.
Explore nature and history by the North Sea and the Limfjord
In the summer, Thyborøn buzzes with life. Happy guests visit the many sights and attractions of the city. You can visit Sneglehuset, Sea War Museum, Rav-Huset, Kystcentret and JyllandsAkvariet. JyllandsAkvariet offers various types of safaris on land and at sea.
Is the family for outdoor activities, Thyborøn Surfcenter offers various courses and the area offers many hiking and biking routes.
Take a detour with Thyborøn – Agger Færgen and also explore Agger Tange and National Park Thy.
VisitNordvestkysten © 2023