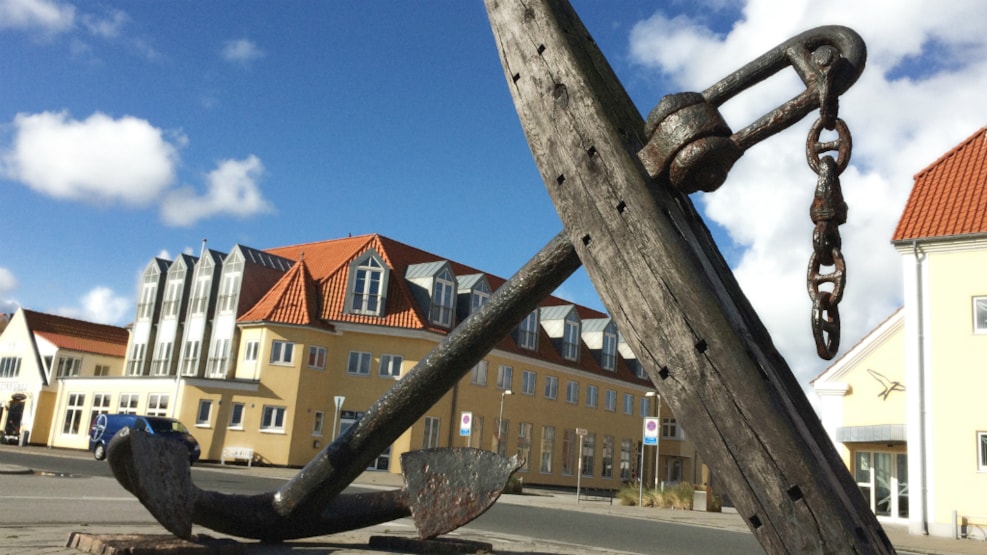 Thyborøn harbor
Thyborøn harbor is a strong and dynamic harbor, which today is one of Denmark's largest fishing harbors. It is in a way also an atypical port, as unlike other fishing ports it also has a large flow of freight transport.
In addition, the port also has a very well-functioning service industry, among other things, the port has the West Coast's largest docking facility.
In 1862, the sea broke through the Agger isthmus and formed what we know today as the Thyborøn canal. Here, coastal protection began in 1875 so that the canal would not be true again. In this way, the sailing to the port towns of the Limfjord was secured.
At that time, the town of Thyborøn consisted only of a collection of houses, but grew larger as the harbor was completed in 1918. In 1921 the population was 277 inhabitants and continues to grow until 1992 when the population culminated in 2,832, and fell again to 2,386 in 2007.
In 1929, work began on expanding the harbor with a southern inner harbor and in 1940 with a western inner harbor. Here, in 1960, it was expanded with an industrial quay and a repair quay. Subsequently, it was decided in 1971 to expand the southern inner harbor with an industrial harbor, and in 1975 a ferry harbor with a ferry to Agger Tange was built. The fishing fleet peaked in 1975 with 230 cutters, after which the large steel trawlers began to take over, and today there are only a few cutters left in Thyborøn.
Thyborøn's center is located on the harbor and here you will find several shopping opportunities and restaurants. Here you will find, among other things, Fiskehallen, which offers many taste experiences from the sea. It is also possible to buy fresh fish to take home from Æ 'Fiskebutik, and if you want to learn more about and see the fish that are found in the sea, you should visit JyllandsAkvariet.
At the harbor in Thyborøn is a large anchor. It originates from the Russian frigate Alexander Nevsky, which stranded off coast of Harboøre isthmus in 1868. If you are interested in maritime history, you can visit the Sea War Museum, which tells the story of the naval war in the North Sea.
VisitNordvestkysten © 2023