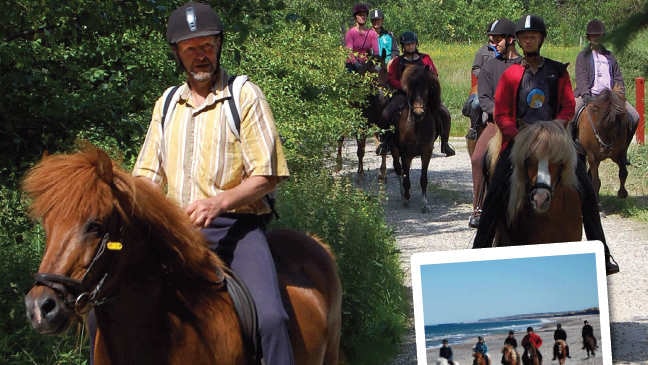 Thy Riding Route
Marked riding route in Thy.
Thy Riding Route is a marked route through Denmark's wildest and most beautiful nature. The route stretches up to 100 kilometers - from the southern part of Thy National Park by Lodbjerg to the northern part at Bulbjerg.
The route takes the rider and horse through an area of vulnerable and rare habitats. In order to protect these habitats, the route has been carefully thought through, with the intention of creating a path that maximizes your experience in the landscape, and at the same time does least damage to the surrounding heath, plantations, open fields and freshwater lakes.
The route allows you to plan a trip, on horseback, over several days.
On the route there are four small paddocks that are set-up in connection with the shelter/camping places in Hvidbjerg Dune Plantation, Tvorup dune plantation, Vilsbøl dune plantation and Tved dune plantation. The paddocks are small enclosures with a water tub and limited opportunity for feed - (grass only, no feed provided).
Download the brochure "Ride Route Thy". The brochure contains a map of Riding Route, a brief introduction to accommodation for horse and rider, guided tours and other things of particular interest to riders en route.